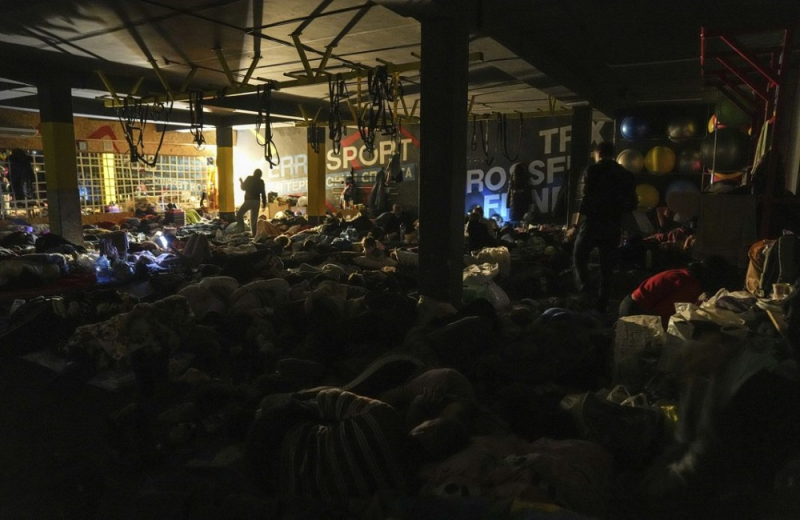 Photo: AP Photo/Evgeniy Maloletka
The UN Human Rights Council today adopted by an overwhelming majority a resolution in favor of setting up an international commission of inquiry into human rights and humanitarian law violations in Ukraine following the Russian invasion.
Russia suffered another defeat in the UN Human Rights Council today after an overwhelming majority in the UN General Assembly earlier this week voted in favor of ending the conflict. votes in favor, 2 against (Russia and Eritrea) and 13 abstentions, including those of Venezuela, Cuba, China, India and Pakistan.
This vote took place as the largest nuclear power plant in Europe, this one in Zaporizhia, was hit today by the Russian army and caused a fire, which was quickly extinguished by Ukrainian firefighters.
It is the first time in the history of the Council that a decision has directly targeted Russia, according to with a UN representative.
This decision condemns "human rights violations and attacks on these rights resulting from the attack by the Russian Federation". Russian-backed armed groups from all of Ukraine's internationally recognized territory "and the urgent establishment of an" independent international commission of inquiry ", with an initial term of one year. This is the highest level of research that the Council can decide.
Investigators will be tasked with "collecting, compiling and analyzing evidence proving (…) violations" of human rights and international humanitarian law stemming from the Russian invasion of Ukraine in the run-up to future trials and identifying those violations "in order to be accountable for their actions".
Ukraine's ambassador to the UN in Geneva, Yevgeny Filipenko, told the council a few minutes before the vote that there was "unshakable evidence of blatant and systematic violations, as well as war crimes and crimes against humanity by Russia." "It is our common duty to ensure that they are held accountable by ordering the documentation and verification of Russia's crimes and the identification of those responsible," he said.
Russia, which has described its actions since February 24 as a "special mission", denies targeting citizens of Ukraine.
use any means to accuse Russia of the events in Ukraine. " to be held by the three-member committee set up by today's vote.
It is not yet clear how this committee, set up for an initial period of one year, will work alongside UN High Commissioner for Human Rights's team from all sides involved in the conflict, his chief prosecutor told Reuters.