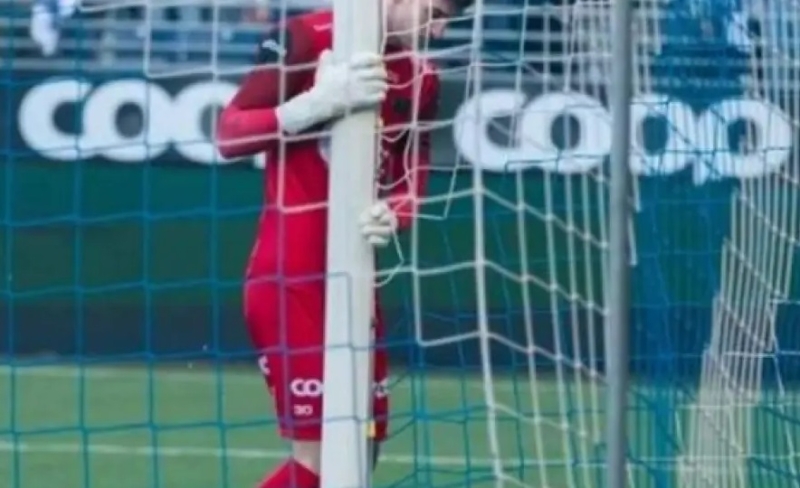 > A rare incident took place a few days ago in Norway .
In the Eliteserien (championship) match between the Vikings and Gerv, the goalkeeper of the first team that finally prevailed with 3-0, decided during the match to move the beams and reduce their distance by a few centimeters.
The 21-year-old Icelander Patrick Gunnarsson did not explain why he did it but the point is that his team won. The video was released several days after the match and provoked reactions in Norway.
In statements to "Aftenbladet", the goalkeeper claimed: "It is a ritual I do before the matches, which makes me to feel comfortable. It is not something more. I're just kicking the beams. "
Como que, Gunnarsson, el arquero del Viking de Noruega mueve los palos del arco antes del partido? pic.twitter.com/6XmDphzrvB

— Sebastian Torres (@seb_trs) May 30, 2022
The assistant referee wrote on the match sheet how Gunnarson & # 8220; did something on the crossbar & # 8221 ;! His team argued that it might be a ritual and did not take a position on the issue.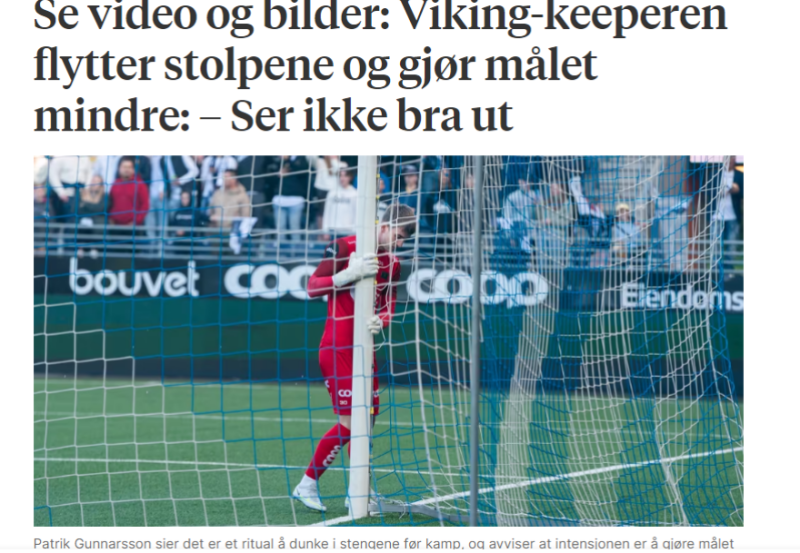 > The Vikings are in 3rd place in the first division league in Norway. In the 1st is Lillestrρεm, followed by Molde.
The & # 8220; perpetrator & # 8221; was born in 2000 and from 2018 to 2020 belongs to Brentford with which he had only one participation. He also has participations in the national team of Iceland.