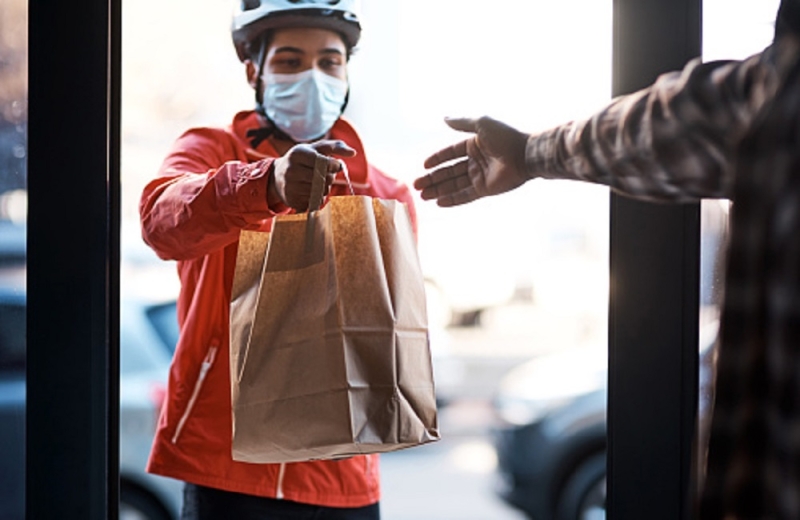 Information regarding undeclared work as well as the issues of safety and health at work was provided by the Minister of Labor Zeta Aimilianidou, in response to the AKEL MP, George Koukoumas, who had asked a relevant question. The data show that for 2021, 32.5% of the working food distributors (delivery) who received targeted inspection, were undeclared. It also makes sense that the last time an inspection campaign was conducted on occupational safety and health issues was in May and June 2019.
Undeclared 13 out of 40 deliverers in 2021
According to the Minister of Labor, the Inspection Service of the Ministry of Labor and Social Insurance, in the context of the effort to combat undeclared work, carried out in the last 3 years (2019-2021) targeted inspections nationwide, of employers operating in catering companies and digital platforms and employ staff as food distributors. The results of the inspections are listed in the annex below.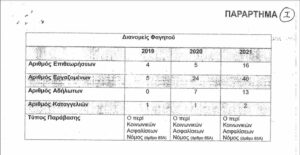 In 2020, out of the 24 employees who were inspected, 7 were found undeclared, while for 2019, out of the 5 employees, none were undeclared.
Last inspection for safety and health in 2019 strong>
From June 2019 there will be an inspection campaign by the Department of Labor Inspection for safety and health at work, a fact which Ms. Emilianianidou "charges" for the restrictions and special conditions that created due to the Covid-19 pandemic. During the 2019 campaign, 99 inspections were carried out in hotels, 123 in restaurants and 35 in ready-to-eat food distribution establishments. The inspections revealed that in about 54% of the ready-to-eat food distribution establishments inspected, the risk assessment from motorcycle use was included in the written risk assessment, while measures were taken to reduce this risk to about 80% of these establishments. Therefore, the Minister states that for the violations identified, verbal recommendations were made and/or letters were sent and/or Improvement Notices for compliance were issued.