The strong labor market in many of the major economies continues to be characterized by a high degree of tightness, contributing to strong wage growth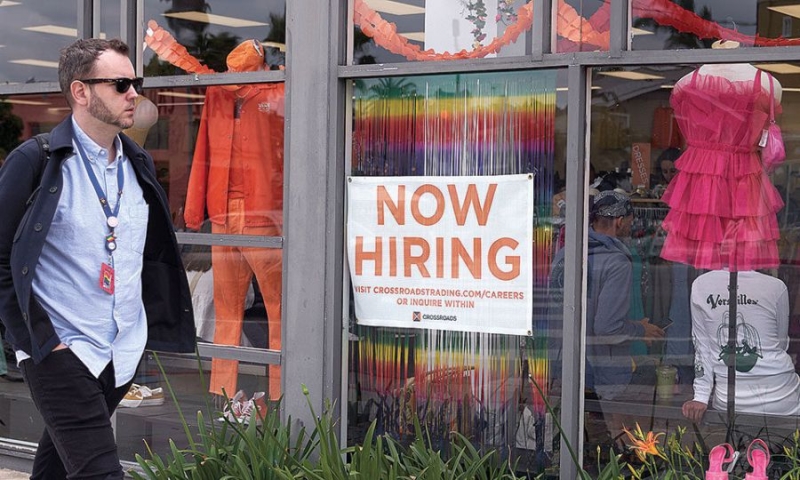 Photo. EPA
Global economic activity momentum, according to S&P Global's PMI composite PMI, continued to strengthen at the start of the second quarter, supported by a number of positive developments in recent months, such as falling energy prices, gradual normalization of disruptions in global supply chains, the opening of the borders of the Chinese economy after the lifting of anti-pandemic restrictions at the end of 2022, as well as the strong labor market which, combined with the slowdown of inflationary pressures, favors the income of households. Supported by continued momentum in the services sector, the global composite PMI index remained on an upward trajectory in May for a sixth consecutive month, hitting an 18-month high of 55.5 points (+0.1), above the critical no-change level of 50 points which delimits the growth/contraction prospects for the fourth month.
According to the revised OECD report, the global economy is expected to expand at a rate of 2.7% in 2023, from 3.3% in 2022, an estimate revised up slightly by 0.1% from the previous forecast in March and 0 .5% higher than the estimate in November 2022.
At the same time, the main consumer price index for the global economy continued in May the downward trend of recent months, mainly due to base effects from energy prices, although the pace of the slowdown remains milder than initially expected, with the corresponding indices for the major economies to be kept significantly higher than the medium-term target of central banks. At the same time, concerns about sustained high inflation for longer than initially forecast remain strong, as the strong labor market in many of the major economies, despite signs of a partial slowdown, continues to be characterized by a high degree of tightness, contributing to strong wage growth. and exerting strong upward pressure on the structural index of services.
Given these conditions, some of the major central banks (of Australia and Canada) are revising their stance and proceeding with new, unexpected, rate hikes. interest rates, while leaving open the possibility of further increases, thus raising doubts among investors about how close they are to completing their monetary policy tightening cycle.
* Economic Analysis Sector & Eurobank International Capital Markets Research.