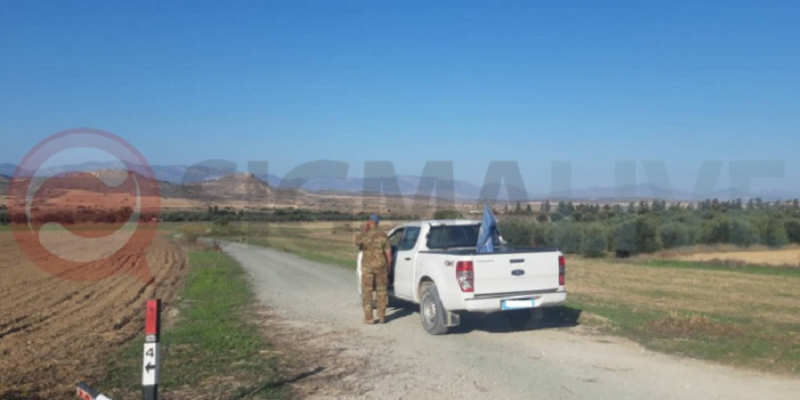 The presence of UNFICYP prevented any tension in the Denia region, UNFICYP press representative Alim Siddiq told KYPE.
Asked to report what happened today in the region of Denia and regarding complaints of harassment and threats against a farmer by Turkish soldiers, Mr. Sidik reported that the farmer was working without a permit inside the dead zone and north of the cease-fire line, "despite the fact that he had been warned several times that he had to return. UNFIKYP was present and our presence prevented any tension.
It is recalled that the incident took place today in the dead zone near Denia and according to the community leader of Denia, Christakis Panagiotou, a farmer while cultivating the field, he was approached by about 3 trucks with 30 soldiers, who lined up to intimidate him.