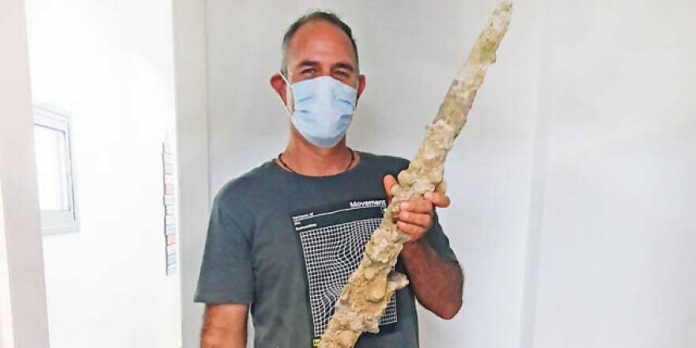 A unique discovery was made by an amateur diver in Israel who found a 900-year-old Crusade sword believed to have belonged to a knight.
The sword whose blade exceeds one meter in length was discovered by Shlomi Katzin and handed over to the authorities. It is believed that the sword, which is covered with marine organisms, emerged to the surface after the displacement of the sand.
The Ephorate of Antiquities of Israel stated that once it is cleaned and analyzed it will be given to the public. " The sword, which was kept in excellent condition, is a beautiful and rare find and apparently belonged to a crusading knight, " said Police Inspector Near Distelfeld.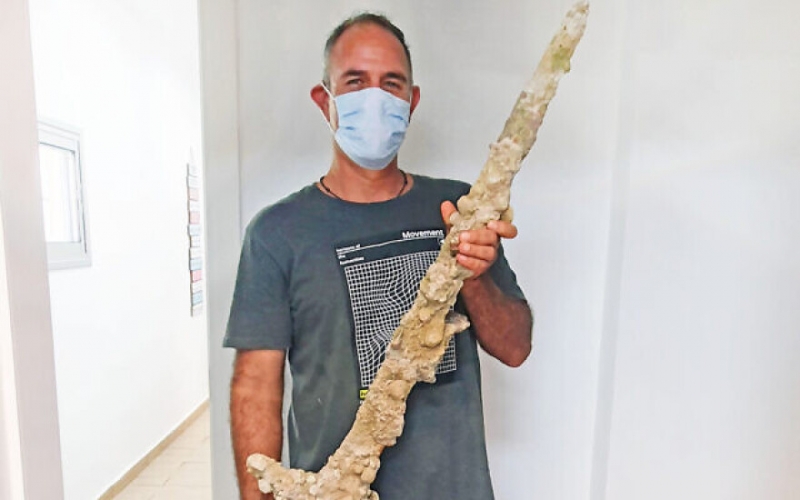 "It is fascinating to meet such a personal object, which takes you 900 years back to another era, with knights, armor and swords."
Katzin found the sword during a dive on Saturday, and worried that others might find the sword before Ephorate of Antiquities officers could examine it, Katzin took it ashore and took it to the Prevention Unit regional office. Robberies and from there it was handed over to the National Treasury Department, the announcement states.
SOURCE: First Issue