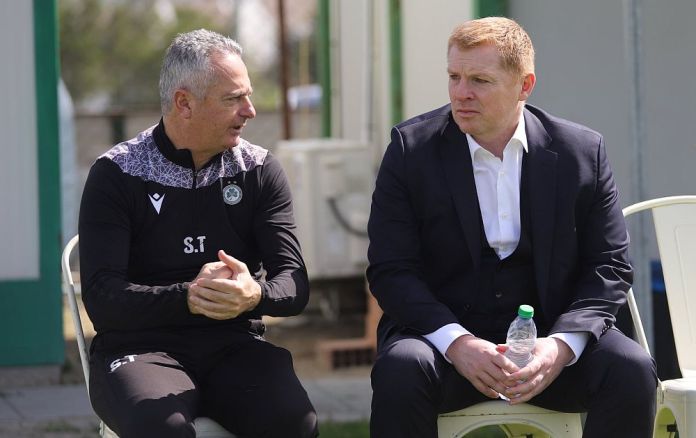 The days without playing obligations due to Nationals, give the opportunity to Lennon to work intensively with the footballers (those who stayed at "Elias Pullos"), and on the other hand to evaluate each case separately.
The main body of the last two previous years made the team of the capital white-faced as until the interruption of the championship due to coronavirus it was in the first place, while last year it won the championship. At the same time, the two consecutive appearances in a European group, wrote golden pages in the history of the "clover".
However, the current season has shown that… changes are needed, starting with Henning Berg. Lennon has already taken the reins and will start building (in parallel with claiming the cup) in view of the new season. Priority will be given to the existing roster and who will leave to be identified and gaps will arise. 37), Boak (34), Assade (33), Cepovic (30), Horaska (23) and Kiko will complete their obligations with Omonia next summer. The latter has already found everything with Anorthosis and it will be a past except shockingly unexpected. Boak and Papoulis have a chance to continue without consultations, while the situation of the decommissioned Gometh, who is also in advanced age, is questionable. remain in "Elias Poulos". Finally, Cepovic, who disappointed with his appearances, is extremely visible the possibility of no renewal.
Like this:
Like Loading …