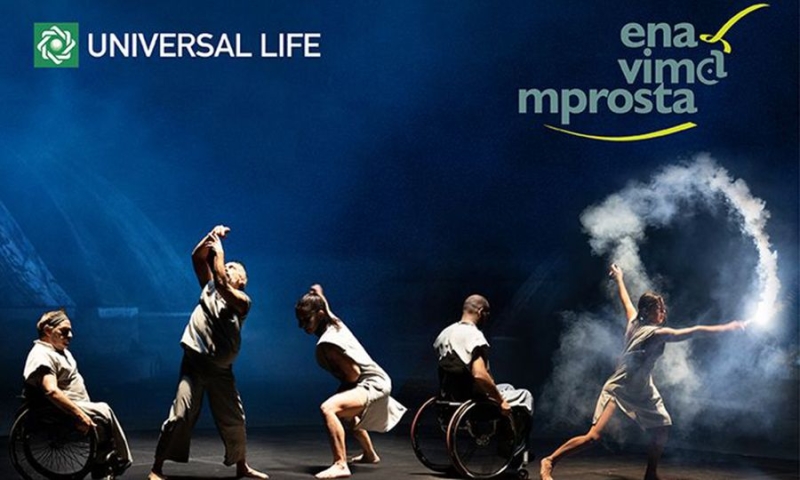 Universal Life, as part of its long-standing policy to contribute to areas that improve the quality of life of our fellow human beings, supports for the second year in a row the work of the Paraplegic Organization of Cyprus (OPAK), which aims to improve the quality of life of people with injuries spinal cord, their dignified living and their full integration into society. OPAK's support was announced on the occasion of the second wave of Universal Life's campaign entitled "One step forward". The said campaign, which is an ode to life, diversity and hope, aspires to inspire each of us to make ourselves better, to push our limits despite any adversities and upheavals in life, and to draw strength than he can dream of.
The president of the Cypriot Organization of Paraplegics of Cyprus, Mr. Dimitris Lambrianidis, warmly thanked Universal Life for its generous support, stressing that for another year the difficult work of the Organization and the psychosocial support services it offers to its members will be significantly strengthened with this sponsorship. Referring to OPAK's ultimate goal, that no person with a spinal cord injury should be on the sidelines, he pointed out how important it is for the business world to be an ally and helper in the difficult task of financially supporting the Organization.
On behalf of Universal Life, Ms. Emilia Orfanidou, referring to the difficult but admirable work of OPAK, stated that in addition to the continuation of Universal Life's practical support to the Organization, it is everyone's wish that this action be an inspiration and offer hope and strength to take a step forward for a better society. A responsible society aware of the problems that people with disabilities face every day and which will accept these people but will also provide them with the appropriate resources for social adaptation and professional rehabilitation for a better and more qualitative life as its equal members.
< iframe width='300px' height='500px' src='https://www.adstorebluebird.cy/api/banner/ServeBanner?zoneId=2734' frameborder='0' scrolling='no'>