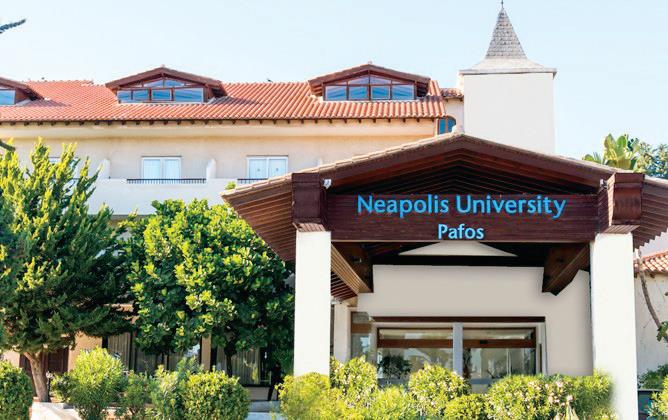 Direct access of graduates to the global labor market
The University of Naples Paphos was founded in 2010, has already closed the first decade creative academic operation and contribution to local communities and the Cypriot economy, with more than 4,000 graduates at the undergraduate, graduate and doctoral levels.
It employs 315 administrative and academic staff, has 3,800 students and maintains three dormitories in the city of Paphos. All programs of the University are certified by the DIPAE body of the Republic of Cyprus, by national and international specialized professional certification bodies, ensuring our graduates direct access to the global labor market.
In addition to the well-known and accredited Undergraduate Programs of Business Administration, Law, Psychology, Architecture, Engineering and Geo-Environmental Sciences during the new academic year 2021-2022, all the new Undergraduate and Postgraduate Studies Programs operate, such as Undergraduate and Postgraduate Information. Innovation, International Relations, Strategy & amp; Security, the European Policies and Governance Program, the Criminal Justice and Economic Crime Program, the International and European Business Law Program, the Tourism Business Administration Program, the Extreme Load Resistance Construction Program, the Business Plan in Digital Marketing, the Program in Modern and Contemporary History.
Along with the already successfully operating Postgraduate Programs in Public Administration (MPA) with majors in General Administration, Health Unit Management, Educational Administration, Business Administration (MBA) and Educational Psychology, they are in great demand by young people and adults alike. holders of university degrees, who wish to specialize in modern fields of knowledge and to upgrade their professional potential.
The Scientific Centers and Laboratories of the University, the Intelligent Systems Lab, the Research and Psychological Support Counseling Center (SKEPSHI), the Center for Environmental Studies, the Center for New International Tourism Research, the Center for International Tourism & amp; Contemporary History is a hub of primary empirical action and research through European research programs connecting the academic community with professionals and the globalized job market. students to study or work for a semester or 12 months, and academics to teach and live in another European University or outside Europe.
Campus location, facilities and its services, compose an environment ideal for encouraging knowledge, student life, facilitating entry into the labor market, allowing each member of the student community to enrich their experiences during their studies.
< p> Accommodation at the University of Neapolis dormitory offers students a unique life experience and opportunity coexistence with other cultures in the beautiful, safe city of Paphos.