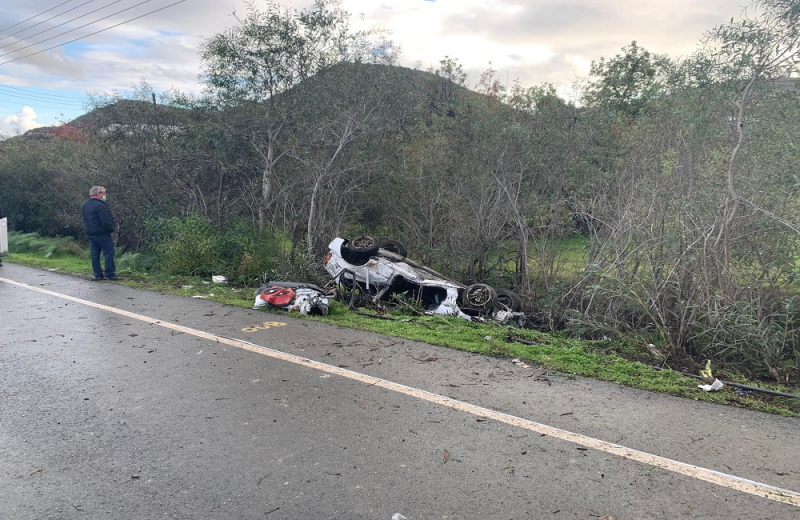 A new tragedy on the asphalt with the victim being the 19-year-old national guard Evangelos Giannopoulos occurred around 2 at noon on the Limassol-Platron road, despite the garbage dump in Vati. The 19-year-old who lost his life was sitting in the passenger seat. The young driver of the vehicle, also a national guard, was seriously injured and taken to hospital.
According to the Limassol traffic manager Mr. Emilio Kafa who made statements to the media, the 19-year-old who lost his life was the co-driver of a vehicle in which 2 people were riding. The vehicle under the circumstances under investigation deviated from its course, first entered the opposite flow of traffic and then after colliding violently and cutting off an iron guardrail, it overturned on the side of the road.
The co-driver was fatally injured in the overturning of the vehicle while the driver was transported to the Limassol hospital where several fractures were found in various parts of his body and his condition is considered serious, but at first sight is characterized as out of danger.
Police are seeking evidence of the circumstances under which the accident took place. At first glance it seems that there was an increase in speed that was to such an extent that it could not but seriously injure the two passengers, despite the fact that both were wearing seat belts.
The two young men were released from the vehicle with the assistance of the Fire Service.
Photos from the scene: