The President of the Pancypriot Association of Hoteliers (PASYXE) expects better performance in August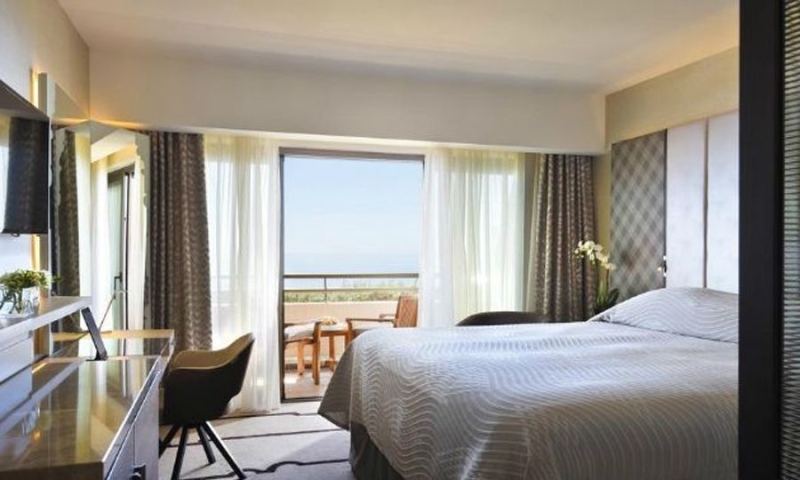 .
In his statements to KYPE, Mr. Michaelidis described the omens for domestic tourism in August as positive. Regarding September, he expressed the assessment that it will move at satisfactory levels.
"There is a stream of last-minute bookings, which on the one hand makes planning difficult, but on the other hand gives and hope that there will be movement" he said.
Regarding Cypriot tourism revenues, he said he expects them to move to satisfactory levels this year, compared to last year, despite the loss of the Russian market.
This year , however, we have an increase in interest rates, which he said is expected to reduce the profitability of the tourism industry.
Referring to the impact of the coronavirus pandemic, Mr. Michaelides spoke of "seismic effects" on the tourism industry, which he said was going through very difficult times. He said that its profitability must be preserved, so that investments can be made and the tourism product can be kept "up-to-date".
The money that the state puts into the tourism industry is not cost but an investment, he said noting the benefits for the Cypriot economy.
In his statements to the KYPE, Mr. Michaelidis also noted that tourism also depends on the connectivity of Cyprus with the markets, on the quality of the offered product and the availability of labor force, in order to provide tourist services.
Regarding the cost of the holidays, Mr. Michaelidis said that due to the distance of Cyprus from other European countries, this is comparatively higher due to the air ticket.
So, go on, you can't set up a model of cheap tourism, but "you have to start offering something that is qualitatively correct, so that the cost of the holiday can now make sense".
Regarding competition, he also said that in Cyprus there are relatively high operating costs. It is necessary to upgrade our tourist product in order to be able to be competitive and have a future, he concluded.
Regarding tourism in Paphos, Mr. Michaelidis said that the last years there has been a lot of change and many improvement projects have been done and more are planned. We must constantly invest in the quality of Paphos and especially in the tourist area of ​​Paphos, he said.
He referred to the implementation of projects, such as the project with jetties to create a beach in Paphos . This project is expected to give the biggest upgrade to the tourism product of Paphos, which lags behind beaches, he said. In this way, he said, he will be able to attract tourists looking for beaches, such as Scandinavians, Germans, Swiss and tourists from Central Europe.