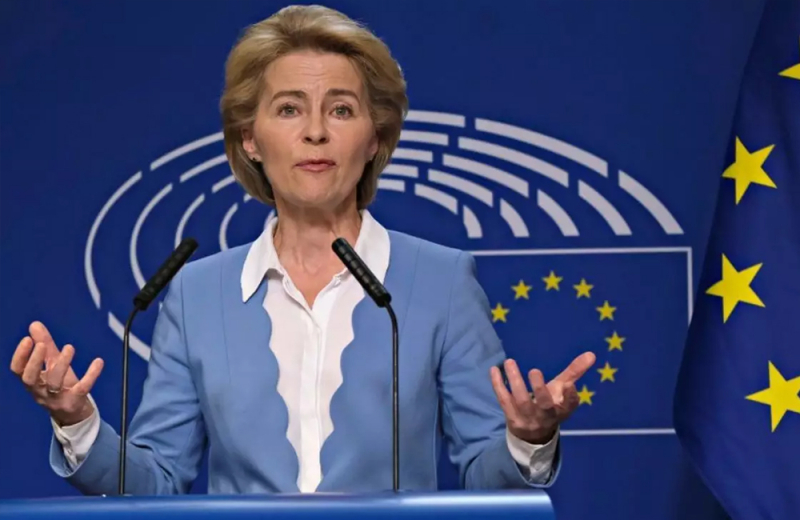 "We are closing the EU airspace to the Russians. "We propose a ban on all Russian-owned, Russian-registered or Russian-controlled aircraft," he said, adding that "these aircraft will no longer be able to land, take off or fly over EU territory." "
" This will apply to any aircraft owned, chartered or otherwise controlled by a Russian legal or natural person, "he added.
Ursula von der Leyen stressed that "our airspace will be closed to any Russian aircraft – and that includes the private jets of oligarchs." In addition, the President of the Commission announced sanctions against the Russian media.
"We will ban the Kremlin media machine in the EU," he said.
He emphasized that the "Russia Today and Sputnik and its affiliates will no longer be able to spread lies to justify Putin's war and see division in our Union".
"We are developing "tools to ban their toxic and harmful misinformation in Europe." Ursula von der Leyen also spoke of sanctions against Belarus and the Lukashenko regime, and in particular spoke of restrictive measures against key sectors.
wood, cement, iron and steel. "We will extend to Belarus the export restrictions for dual-use products received for Russia as well," said von der Leyen. She also announced sanctions against Belarusians who help Moscow. Finally, he stressed the EU's contribution to the assistance it will provide to refugees from Ukraine.