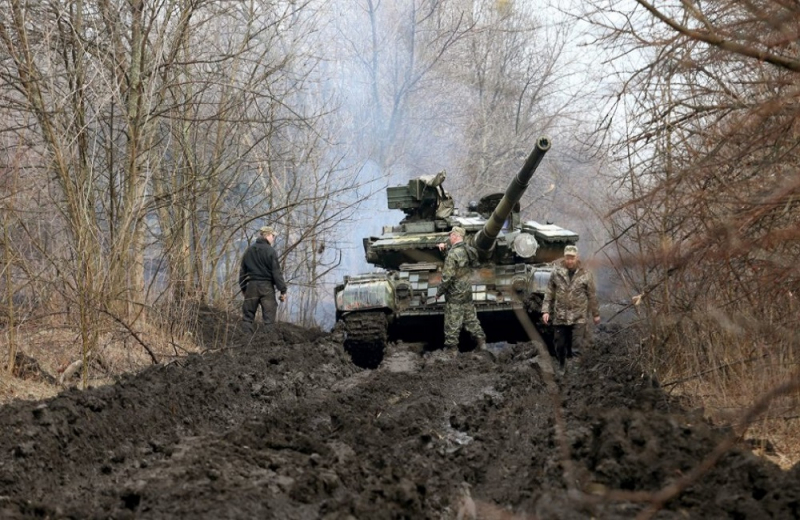 The United States still expects Russia to be able to "use military force" against Ukraine in some way, perhaps by mid-February, US Secretary of State Wendy Sherman said on Wednesday.
"Everything shows that Russian President Vladimir Putin" will use military force at some point, perhaps from now until mid-February, "he said, adding that he did not know if the Russian president had made the" final decision "to launch an attack. .
"I do not know what is going on in the head of President Putin. "There is only one person who does it, and that is President Putin himself," he told Yalta European Strategy, a forum on Ukraine's European future. "I think even the people around him do not know what he will do in the end," he added.
The number two US diplomat also said that the Beijing Winter Olympics, which start in early February and the opening ceremony of which Putin will attend, could "have an impact on his schedule and thinking."
"We all know that the Beijing Games start on February 4 with the opening ceremony and President Putin will be there. "I think President Xi Jinping probably would not be excited if Putin chose to invade Ukraine at that time."
According to the US Secretary of State, despite intense diplomatic talks between the West and Moscow, "Russia is currently continuing to escalate its threat against Ukraine." As a result, Washington will continue to "push for diplomacy" while "preparing for the worst." "We are preparing for all scenarios," whether it is a "total invasion" or a partial one, because "an additional Russian soldier invading Ukraine is a very serious problem contrary to all the principles of international security," he insisted. "It also sends a message to the whole world that other authoritarian (leaders) can act with such impunity," he warned. He assured that Washington is also preparing "for scenarios of hybrid attacks, overthrow, sabotage, intimidation".
At the same time, the US embassy in Ukraine is urging US citizens to leave the country now, saying the security situation in Ukraine is "unpredictable due to the growing threat of Russian military action." The security situation in Ukraine "could worsen at any time," the embassy said on its website.