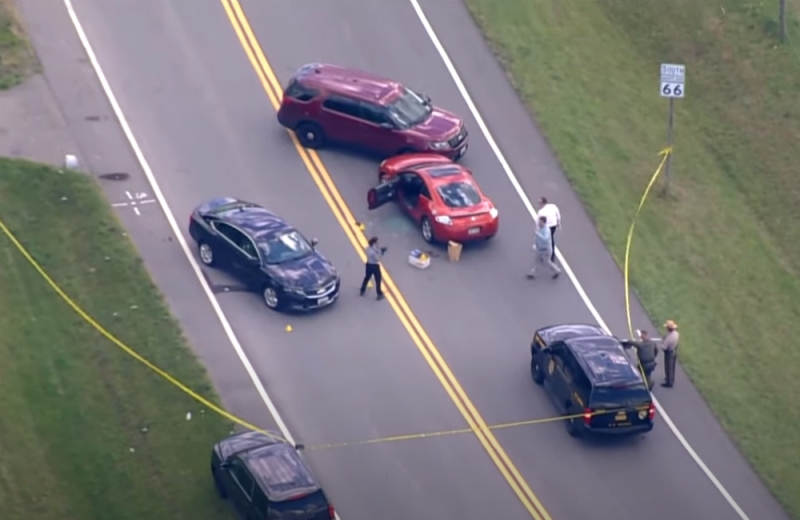 Three people were killed and three others were injured when a gunman stormed a production facility in western Maryland on Thursday afternoon and opened fire on workers, according to authorities. of which three ended up on the spot and the fourth is being treated in critical condition. The perpetrator fled the scene and was later located by the Maryland State Police. There was an exchange of gunfire between the suspect and a police officer. Both were injured and taken for medical treatment
Authorities arrested the perpetrator, who is alive, officials said, without giving further details about his condition.
"On June 9, 2022, at around 2:30 p.m. The Washington Sheriff's Office responded to Columbia Machine Inc., 12912 Bikle Road, Smithsburg, MD, for active-duty sniper reports.
Units responded immediately and located 4 victims, of whom 3 died on the spot and one was seriously injured. The suspect escaped from the crime scene before the police arrived. His description was quickly circulated to additional units that responded, and Maryland State Police located his vehicle in Maplesville Road and Mount Aetna Road, and shots were exchanged between the suspect and a police officer. "Both were injured and taken for medical treatment," the Washington, D.C. sheriff's office said in a statement on Facebook. "Iframe loading =" lazy "style =" border: none; overflow: hidden; src = "https://www.facebook.com/plugins/post.php?href=https%3A%2F%2Fwww.facebook.com%2FWashingtonCountySheriffsOfficeMaryland%2Fposts%2F387787460057959&show_text=w/thru=" 500 "height =" 316 "frameborder =" 0 "scrolling =" no "allowfullscreen =" allowfullscreen ">
According to local authorities, the gunman is no longer a danger.
>