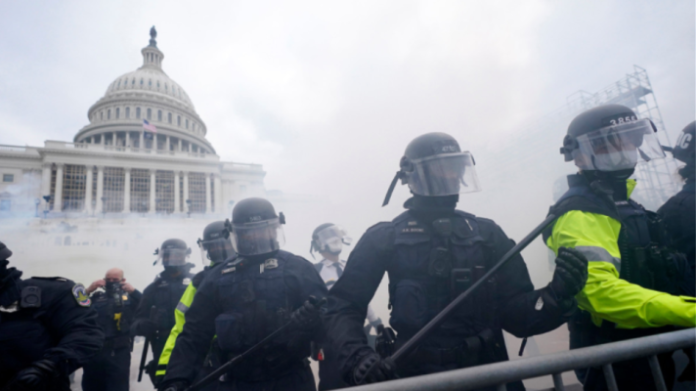 U.S. law enforcement officials are on high alert for pro-Donald Trump protests in the 50 state capitals this weekend, setting up roadblocks and calling on the National Guard to try to prevent unrest in the country. .
The FBI has warned local police forces of possible armed mobilizations in the capitals of 50 US states from January 16 to the day of the inauguration of President-elect Joe Biden on January 20, which will be organized by supporters of the outgoing President his allegations of electoral fraud.
Michigan, Virginia, Wisconsin, Pennsylvania and Washington are among the states that have mobilized their National Guards to increase security, while Texas has decided to close its Capitol from today until January 20.
Steve McCrow, director of the Texas Department of Public Order, said in a statement late last night that intelligence services said "violent extremists" could seek to exploit planned armed protests in Austin to "commit" crimes.
The "alarm" follows the January 6 attack on the US Capitol in Washington by a mix of extremists and Trump supporters.
Law enforcement officers are paying close attention to tomorrow, as anti-government protesters plan to mobilize in all 50 US states.
In Michigan, authorities have erected a fence around the Capitol building in Lansing and troops have been deployed from every corner of the state to assist with security. The local parliament canceled its sittings next week, citing concerns about credible threats.
"We are prepared for the worst, but we hold out hope that those who choose to protest outside our Capitol will do so peacefully," Michigan Police Chief Joe Gasper told a news conference yesterday.
Thousands of armed National Guard soldiers have been deployed on the streets of Washington in an unprecedented show of force in the US Capitol. Washington National Park and major attractions will be closed to visitors next week.
Experts say the capitals of ambiguous states such as Wisconsin, Michigan, Pennsylvania and Arizona are among those most at risk for violent incidents.