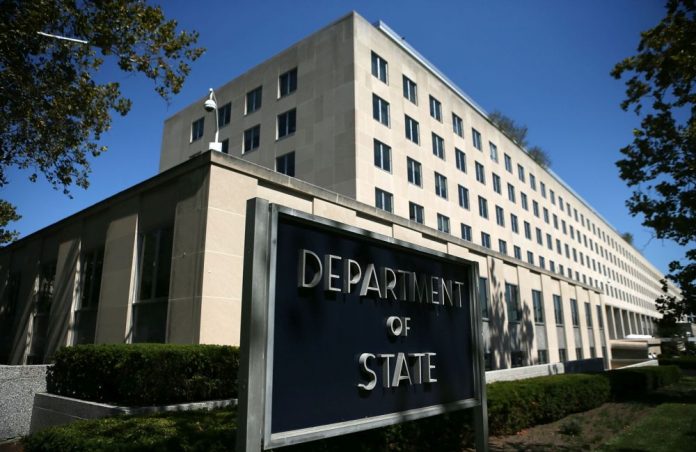 WASHINGTON, DC – SEPTEMBER 12: A sign stand outside the US State Department September 12, 2012 in Washington, DC. US Ambassador to Libya J. Christopher Stevens and three other Americans were killed in an attack on the US Consulate in Benghazi, Libya. (Photo by Alex Wong / Getty Images)
US diplomacy reaffirms Washington considers France a "vital ally" following Paris' decision to recall Ambassadors to Washington and Canberra for consultations in Paris following the US-UK tripartite agreement on security that triggers a diplomatic crisis. Australia also expresses regret that it is talking about a "valuable relationship" with France.
"France is a vital partner and our oldest ally" and "we attach the utmost value to our relationship," a State Department spokesman told a news conference. He added that Washington hopes the debate will continue at the highest level in the coming days, especially at the United Nations General Assembly in New York next week.
Australian diplomacy, meanwhile, said it regretted France's decision to recall its ambassador to Canberra for consultations in Paris following a tripartite security agreement with the United States and the United Kingdom, saying it attached great value to bilateral relationship and will seek to continue the dialogue on many other issues.
"We mourn the decision of France to recall its Ambassador to Australia," a spokesman for the Australian Foreign Ministry said in a press release.
"Australia values its relationship with France (…). "We will seek to engage in dialogue with France again on many issues of mutual interest based on the values we share," the foreign ministry said in a statement.
source: CITIZEN
RUN and POWER Group: Enhanced Living Experience.