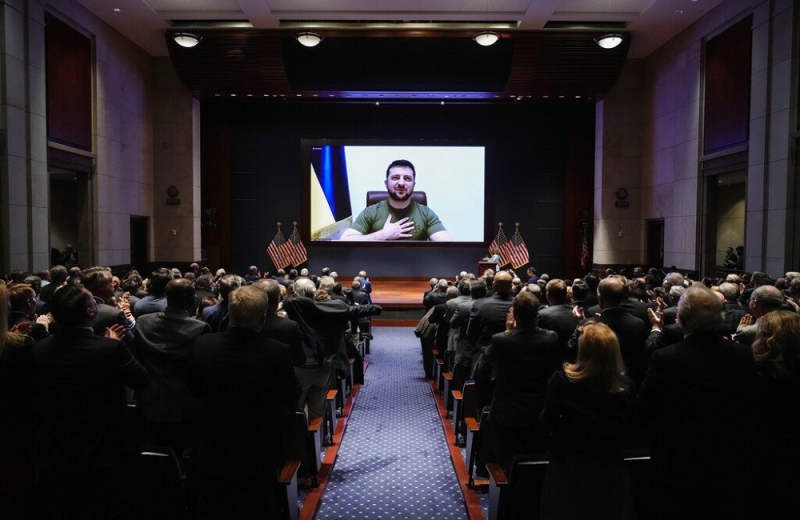 By a large majority, the US Congress approved tonight the colossal package of $ 40 billion aid to Ukraine, in a new demonstration of Washington's non-negotiable support in Kyiv.
< p class = "text-paragraph">This aid package includes a macroeconomic and humanitarian component, but also an armament. Last week the House of Representatives gave its approval and today, while the voting was continuing, it was approved by the Senate with 79 votes in favor against 11 against.
"It's a big package and it will meet the great needs of the Ukrainian people as they fight for their survival," said Democratic Sen. Chuck Sumer before the vote. "Approving this emergency aid, the Senate can now tell the Ukrainian people: the aid is there & # 8217; οδόν. Real help. Important help. "Assistance will ensure the victory of the Ukrainians," he added. class = "text-paragraph"> Among other things, the release of $ 6 billion is planned to equip Ukraine with armored vehicles and to strengthen its air defense, while fighting is raging in its southern and eastern provinces. About $ 9 billion will be provided to ensure "the continued functioning of democratic institutions".
By mid-March, Congress had already released about $ 14 billion for dealing with the Ukrainian crisis. But President Biden has been calling for a major budget amendment for weeks to support Ukraine in this new phase of the war.