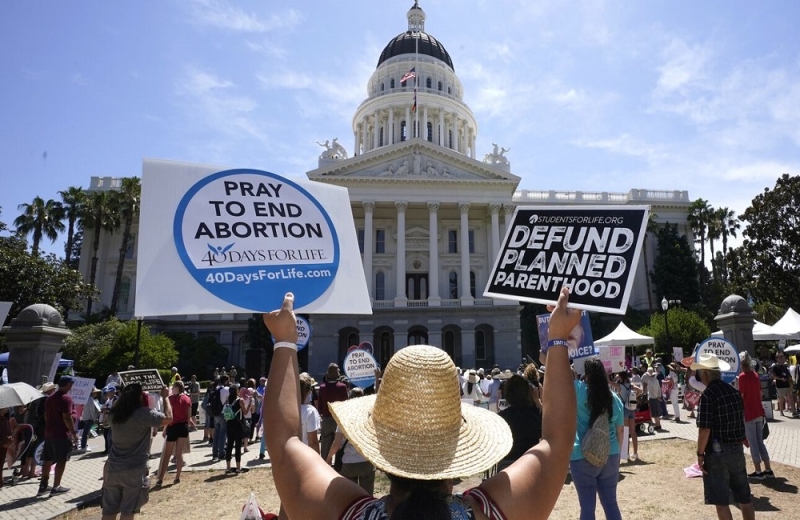 The consequences of the conservative majority decision of the US Supreme Court, which reinstated the ban on abortion, are already beginning to be seen in the US, as a 10-year-old rape victim in Ohio, who was six weeks pregnant, was forced to travel to Indiana in order to had an abortion, as it is now prohibited in his state.
The case came to light three days after the Supreme Court decision was announced, which was immediately implemented in the State of Ohio.
Obstetrician-gynecologist Dr. Caitlin Bernard, who works in Indianapolis, said she received a call from a colleague in Ohio who treats child abuse victims, asking for her help. As he explained, legislators in the State of Indiana have not yet banned or restricted abortion, but are likely to do so within the month when the local Legislature convenes on the issue of abortion, the Guardian reports.
According to with Bernard, there has been a sharp increase in the number of women coming for abortions from neighboring states where the procedure has been restricted or banned.
The 10-year-old's case was brought up by Republican South Dakota Gov. Christy Noem, who told CNNi on Sunday that she found it "unbelievable" that "no one is talking about the twisted, horrible, deranged person who raped a 10-year-old."
In South Dakota, abortions are now criminalized "unless there is an appropriate and reasonable medical opinion that the abortion is necessary to preserve the life of the pregnant woman." Cases of incest and rape are not exceptions under the law.
CNNi host Dana Bass pressed Noem on whether it's right for a 10-year-old rape victim who became pregnant to have to cross state lines for a legal abortion.
Noem then said that child rape is "an issue that the supreme court has weighed in on," adding that citizens should "stand up to these sick people [who] do this to our children."
When asked if she would seek to change the law if something similar happened in her state, Noem replied:
"I don't believe that a tragic situation should be perpetuated by another tragedy. We need to do more to make sure we truly live a life that says every life is precious, especially innocent lives that have been torn apart like that of the 10-year-old. This tragedy is horrible. But in South Dakota, the law today is that abortions are illegal, except to save the life of the mother".
Source: cnn.gr