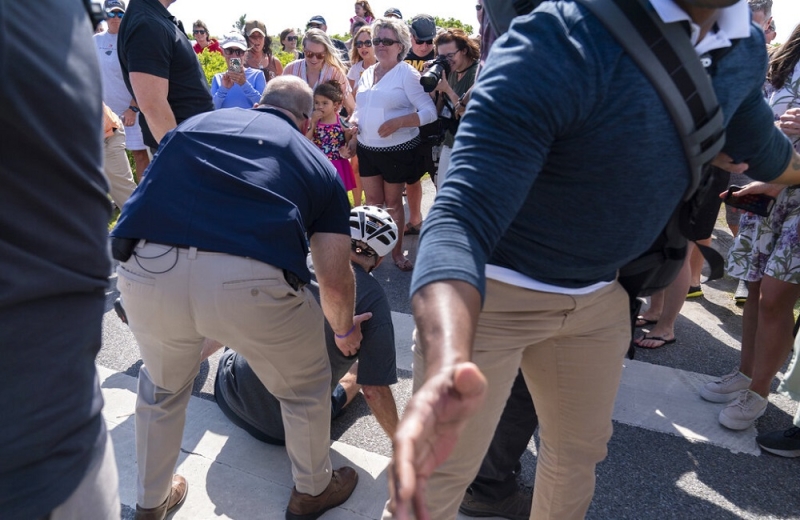 US President Joe Biden fell while riding a bicycle near his beach house in Delaware on Saturday morning, but was not injured.
A White House video shows the 79-year-old president rising immediately after his fall. He then says, "I'm fine."
The president told a small crowd of escorts and reporters that he had lost his balance as he tried to pull one foot out of the bike clip.
The result: "a crazy quarrel between the secret services and the press," a White House report said, adding that there were no visible scratches or bruises from the fall.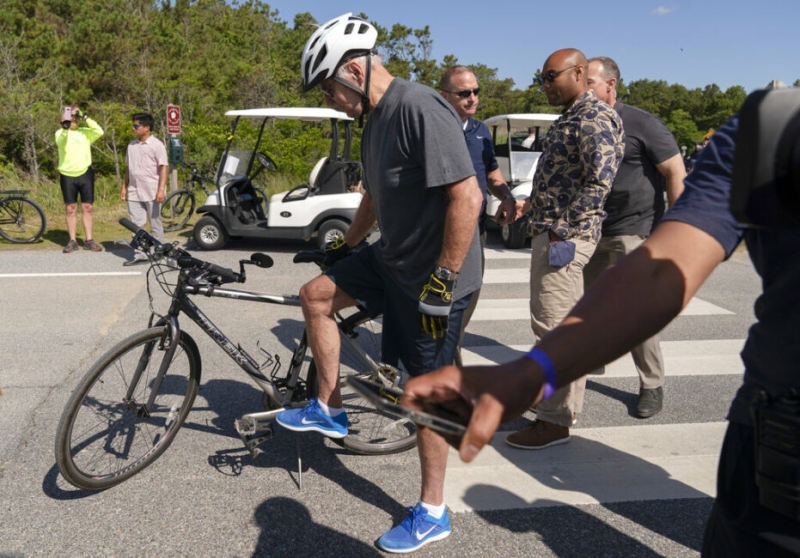 As the oldest US president, Biden's health is under constant scrutiny, especially as speculation mounts that he will run for a second term in 2024.
In November 2020, shortly after his election, but Before taking office, Biden broke a leg while playing with his German Shepherds as a pet.
Answering some questions from reporters on Saturday, Biden said he was "in the process of making a decision" easing some Trump-era tariffs on Chinese goods to ease inflationary pressures.
He said he would speak soon with Chinese President Xi Jinping.
Asked if he was satisfied with Biden said he was pleased with the action of his state, Delaware, which voted in favor of the law. speaking of offensive weapons.