Democrats and the Republican opposition, who control the House, are racing against time to reach a deal and avoid a default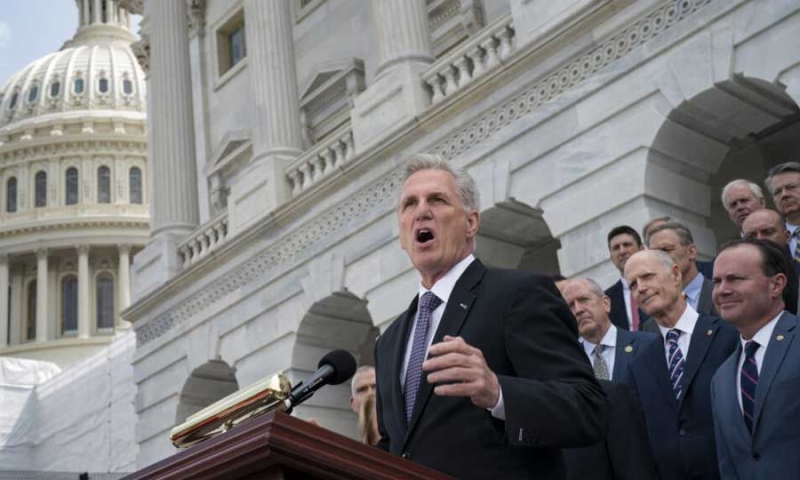 House Republican Leader Kevin McCarthy said tonight that there should be a "pause" in negotiations with the White House to raise the debt limit. "Yes, we have a pause," McCarthy said, answering a question from reporters in Congress.
Earlier, the White House admitted it had "run into real differences" with Republicans and that talks are "difficult".
On Thursday, President Joe Biden and McCarthy appeared optimistic it was possible. an agreement in principle. Republicans are calling for budget cuts to pass the debt ceiling increase. "I really believed we got to a point where a way out was in sight," McCarthy said today, adding: "We can't spend more money next year."
Earlier, Republican Rep. Garrett Graves, who is participating in the negotiations, said it was time for a "pause" in the talks, which he called "unproductive" with the White House.
Biden announced also that he will hold a press conference on Sunday on the issue of raising the debt limit. The president insists that Congress has a constitutional duty to raise the borrowing limit, which already stands at $31.4 trillion. dollars (28.6 trillion euros), without conditions.
The limit is set by law and can only be increased by a vote in Congress. If there isn't one, the country will no longer be able to service its debt obligations, which Mrs. Yellen has warned could happen as of June 1.
The House of Representatives, where the majority of seats are held by Republicans, adopted in late April a proposal for a law that provides for drastic cuts in public spending in exchange for raising the borrowing limit.