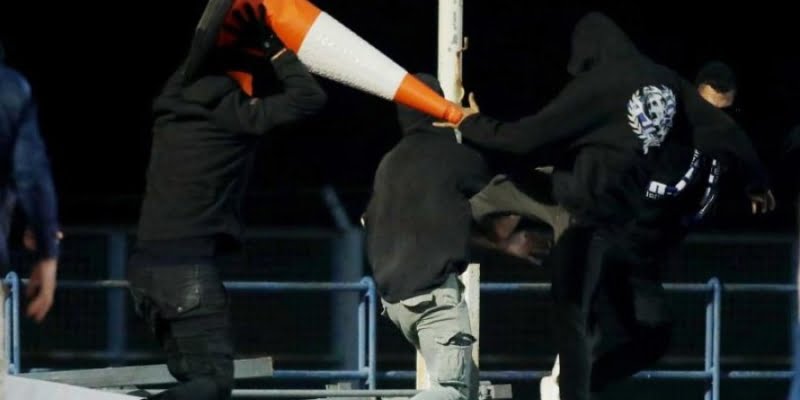 The Police arrested three people yesterday, as part of an investigation into a case involving illegal entry into the playing field, fighting, assault, illegal gathering, assaulting a police officer, as well as for other crimes.
Specifically, yesterday, Sunday 30 /10/2022, at 7 p.m., the football match between the APOLLO teams was held at Tsirio Stadium in Limassol – APOEL.
When APOLLO fans arrived at the stadium, a small group of people attacked a member of the Limassol Traffic Police, who was regulating traffic outside the stadium, causing him bruises.
Then, around 7.20pm, around 30 fans of both teams entered the pitch from the stands, where they clashed with each other, throwing stones and flares.
The disturbance was dispersed with intervention of the anti-nuisance team of the Police and security guards of the stadium, while three persons aged 17, 23 and 25 years were arrested, for obvious crimes. the 25-year-old was taken by ambulance to a private hospital in Limassol, after suffering a fractured nasal bone.
Besides, after the match, APOLLO fans gathered and threw stones and molotov cocktails at the members of the Police and it happened use of AIANTA and controlled use of tear gas by the members of the Police.
Also, during the departure of APOEL fans they threw stones at the members of the Police.
The fans in question left with the intervention of members of the squads of As tynomy.
TAE Limassol continues the exams.