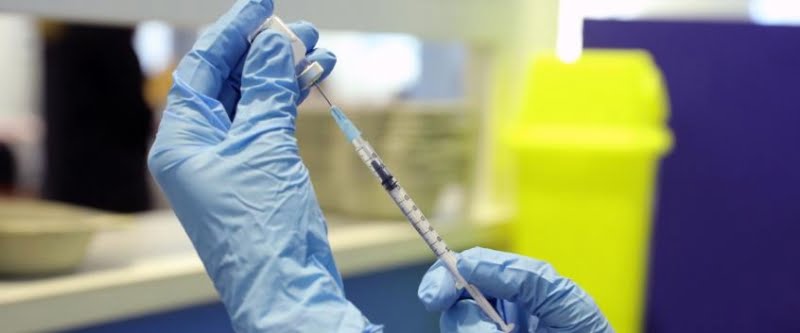 The Ministry of Health informs that the Vaccination Centers against the disease COVID-19 will not operate on public holidays, Monday, December 26, 2022, and Friday, 6 January 2023.
It is reminded that:
The vaccination centers walk–< /b>inin all provinces, with the exception of the vaccination centers in *Kyperounda and **Poli Chrysochous, will operate from Monday to Friday, excluding public holidays mentioned, from at 8:00am – 2:30pm (Opening hours are attached).
A booster dose of vaccine is recommended for people aged 12 years and above, provided that a period of five (5) months has passed since receiving the last dose of vaccine.
Beneficiaries will be able to be served through the walk-in vaccination centers operating in all provinces.
Vaccination with a booster dose of vaccine is recommended after 3 months have passed since the 1st positive test against of the COVID-19 disease.
In order to be vaccinated, an identification document (ID, passport) and a vaccination card must be presented.
Regarding the vaccination of persons under the age of 18, a written parental/guardian consent form signed by both parents is required, where applicable.
Different opening hours of the Vaccination Centers against the disease COVID -19

effective from December 14, 2022

PROVINCE

PHONE< /b>

HOURS

DAYS OF OPERATION

Pfizer/BioNTech (BA.4 – BA.5)

*< /b>Moderna (BA.4 – BA.5)

Johnson & Johnson

NICOSIA,

State Exhibition

22574320

8:00am- 2:30pm

Monday,

Tuesday,

Wednesday, Thursday, Friday

Monday,

< p align="center">Tuesday,

Wednesday, Thursday, Friday

Tuesday,

Thursday,

Friday

LARNACA,

Old Hospital

24642385

24818046

24818047

LIMESOS

Linopetras Health Center

< p>

25804101

PAPHOS,

Paphos General Hospital

26803246, 26803370

< /tr>

FAMOCHOSTOS,

Famochostos Health Center

23200063

*CYPERUNDA,

Vaccination Center< /p>

(former SPE)

25813200

8:30am .pm- 2:30pm

Monday, Wednesday, Friday

Monday, Wednesday, Friday

By phone appointment

By phone appointment

**CHRYSOCHOUS CITY,

City Hospital

26821800, 26821872

9:30am – 1:30pm

Tuesday

Tuesday

By phone appointment

By phone appointment