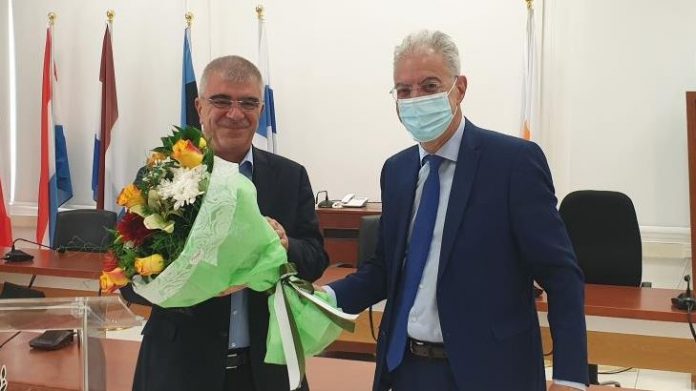 The Minister of Education, Culture, Sports and Youth, Prodromos Prodromos, in a message on the occasion of the beginning of the school year 2021-2022, stating that "the pandemic continues to besiege us", adds that teachers, students and students should benefit from the possibility of free vaccination, as everyone owes it to themselves and their health, to the school community and to their family.
He went on to say that "since we can all be vaccinated, we minimize the risk of getting sick and the school can function smoothly", emphasizing that the school, which is a place of learning and scientific knowledge, is on the side of science and of a medically valid solution to the disease ".
He also notes that "interpreting the messages of the times, we will have as a special goal the education for the environment and sustainability, as well as the realization of the great threat of climate change".
The Minister of Education states, among other things, that the schools have recently been provided with equipment that allows teachers and students to utilize digital technology, aiming in particular to improve learning outcomes, through the implementation of important reforms and innovative actions.
At the same time, the Ministry continues the effort for modernization and quality upgrade of the educational system, promoting the evaluation and updating of the curricula, he adds.
He also emphasizes that the future that is embedded in the spiritual composition of our current students "we want to see radiate throughout society."
Referring to the specific goals set by the Ministry of Education for the new year, he says that in 2021-22 the reference to the 200 years of the National Revolution of 1821 and polygenesis is extended and at the same time, on the 100th anniversary of the Asia Minor catastrophe of 1922, a tribute of honor and memory to the Hellenism of Asia Minor, with which Cyprus has historically maintained special ties.
"At the same time, this year, with the aim of 'I Do Not Forget', we aim to preserve the memory and consciousness of our occupied land and to develop resistance to the 'status quo' of violence, usurpation and human rights violations," he added. .
Finally, he asks everyone – teachers, pupils and students – to join forces with the Ministry and to work consciously and responsibly, in order to continue strengthening and upgrading education.
RUN and POWER Group: Enhanced Living Experience.