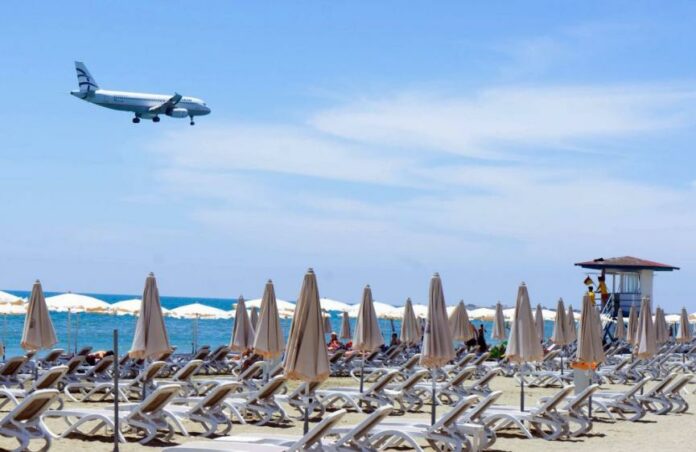 In the first half of 2023, passenger traffic at Larnaca and Paphos airports showed a total increase of 3% compared to the corresponding period of 2019, registering 4,808,431 passengers.
In a statement by Hermes Airports it is reported that "3,252,612 passengers traveled during the January period – June from Larnaca airport, while correspondingly, in the same period, 1,555,819 passengers traveled to Paphos airport".
It is noted that "according to the Airports International Council of Europe (ACI Europe), Cyprus' airports took first place in terms of the recovery of the overall air connectivity, direct and intermediate, in relation to 2019 and compared to other European countries&#8221 ;.
"The loss of the Russian and Ukrainian markets which constituted more than 20% of the total passenger traffic, has been compensated by the growth of other existing markets, some of which show an increase of more than 50 % compared to 2019, while the new markets that have been added such as France and Italy also have a significant contribution," it added.
According to the announcement, "in the first half of 2023, the first market was the United Kingdom, followed by Greece, Israel, Poland, while Germany completes the top five. They are followed by Austria, Romania, Hungary, Armenia and France who complete the top ten".
As stated by KYPE, Hermes Airports "consistently following the strategy of developing routes and supporting airlines, cooperates with 55 airlines that operate flights to and from Larnaca and Paphos airports, with 155 routes in 39 countries. For the summer season, new routes have already started, while based on the data so far, passenger traffic will be very close to the levels of 2019", it states.
In her statements, Maria Kouroupi, Senior Director of Aviation of Development and Communication of Hermes Airports, stated that "undoubtedly, the connectivity of the country remains at the heart of our strategy as it is the driving force of tourism. The summer program of Larnaca and Paphos airports offers passengers more choice and flexibility with a wide range of destinations".
He added that "according to the data so far, it seems that Cyprus has the potential to win the bet of all-season tourism as this winter, as the numbers show, exceeded all expectations. We should therefore take advantage of the positive momentum and the increasing flow of tourists in order to continue the further strengthening in the new markets", concluded Ms. Kouroupi.