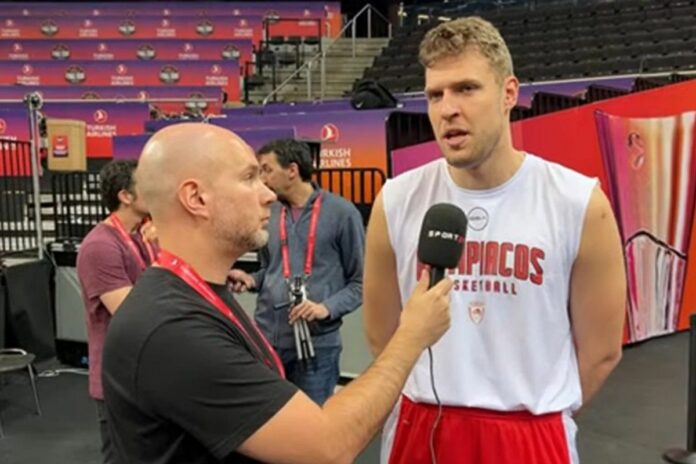 Sasha Vezhenkov has already forgotten the MVP he won a few hours ago, as he pointed out to SPORT24 since there is only one thing on everyone's mind: the Final Four semi-final against Monaco. The left-handed forward talked about his pre-game routine, as well as the lessons everyone learned from the Final Four in Belgrade a year ago.
Details of what he said:
strong>
For MVP wone: "What happened in the morning, happened in the morning. There is discipline. Everything that happened in the morning was a nice event. All we care about is getting to the final. The most important thing is the team. I'm glad to be here again and to take a step further".
On the differences with last year: "Sometimes the stress comes out subconsciously. I don't think about it. We are playing against a very talented team, with very good players. There are no favorites and no outsiders. We are a little more experienced and calm, but let's prove that we are also better".
On the constant contact with the journalists in the last days: " It's your job, that's what you do. We have to respect that. As much as we love being on the pitch, it's a process that exists and has to be done".
On how he will end his day: "< i>I will do what I do all year, to be ready. I'll mess around on my phone, we'll all eat together and we'll all focus on the match".