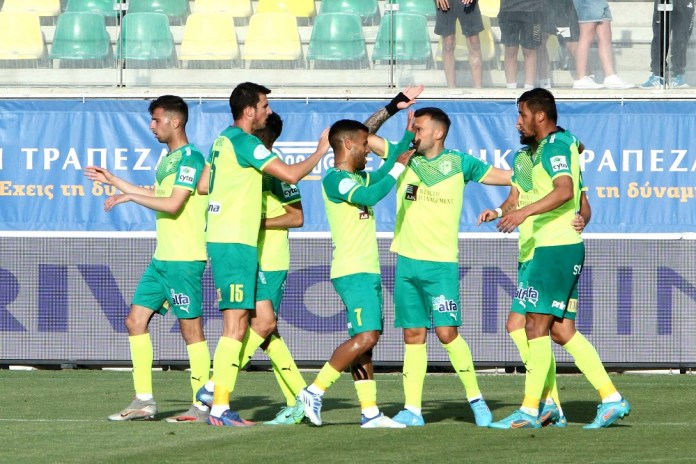 Just his second victory on the bench of AEK, for the championship, will be sought on Saturday by David Bandia against Paphos FC, in order to save what is saved and to secure at least one European ticket for the team. In the approximately one and a half months that he has been in the technical leadership of the yellow-greens, the Spanish coach has not been able to put his own touches on the team, nor has he managed to improve its competitive image.
Coached AEK in eight official games, five league and three cup, having a total record of two wins (one in the replay with Onisilos), three draws and three defeats. Disappointing account for a coach who was the personal choice of technical director Xavi Roca.
In fact, two of the three defeats that AEK suffered during the days of Bandia were in the semifinals of the cup and proved to be disastrous for Larnaca, since against a team where he was a former coach and which will play in the B category next year, he lost a golden opportunity to qualify for the grand final.
On Saturday AEK gives a different "final", a final – Europe, since with a possible victory it seals, except for the unexpected , European ticket after two years. The last time AEK played in the European salons was in the 2019-20 season, reaching the third qualifying round of the Europa League, when it was eliminated by Ghent.
It is a fact that the people of AEK are very disappointed with the (big) mistakes that were made this year. However, now is not the time to take responsibility. It's time to rally around the team, in order to achieve the only goal left, the exit to Europe. ..