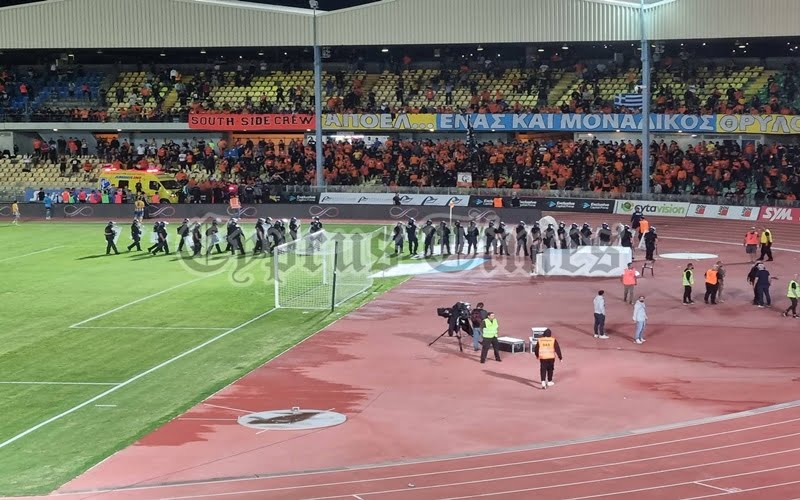 The fans entered the pitch – Episodes in Tsirio – Injured fan and arrests – Watch video
Download the CYPRUS TIMES APP! HERE for Android and HERE for iOS
Episodes with the "good morning" of the match between Apollo and APOEL at Tsirio Stadium.
Specifically, fans of the two teams entered the stadium causing an incident, with the authorities attempting to enforce order.
As can be seen in the images, there was also an injury to a fan during the incidents. He was picked up by an ambulance to be taken to the Limassol General Hospital.
The match was stopped for a while, while there are reports of arrests.
LIVE match description in Tsirio: APOLLON – APOEL (0-0)