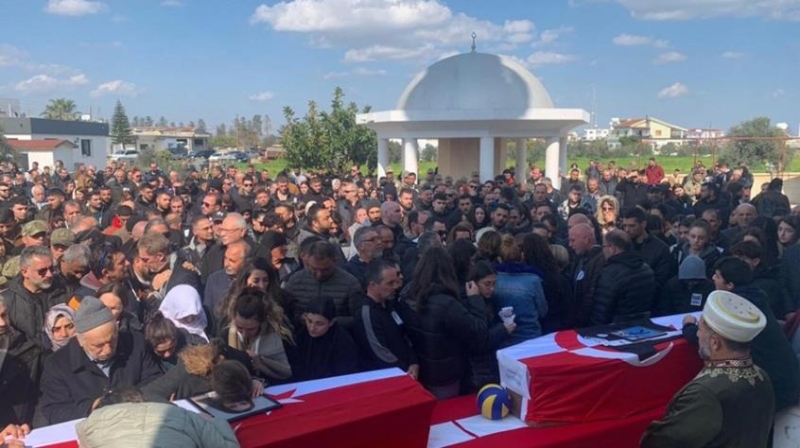 A family of three, mother, father and daughter, a mother with her daughter, a gymnast and students, members of the volleyball team of Famagusta Vocational College, the last 13 victims of the earthquake at the Isias Hotel in Antigiaman, were buried yesterday within a long heavy mood of mourning with tears and fainting. The funerals were held in occupied Famagusta, Prasteio, Limnia and Agios Sergios.
Very difficult was the funeral of the Čavdir family, father Evren, mother Hava and their daughter, Elvin, but also mother, Bedirije Yeniceri and her daughter Ecem. Gymnast Osman Cetindas, the students: Halvin Kilic (girl), Sahil Ozberkman, (girl), Asia Tulek (girl), Izjian Nurluov (boy), Mustafa Sabandzhi (boy), Ali Karasel ( boy) and Perihan Cetiner (girl).
At the funeral of the Chiavdir family, fainting episodes occurred and the intervention of doctors who were there by ambulance was needed.
In the ruins of the Hotel Isias and the 35 missing members of the volleyball team's mission breathed their last. Only 4 people were saved, after their own efforts, a teacher and three parents.