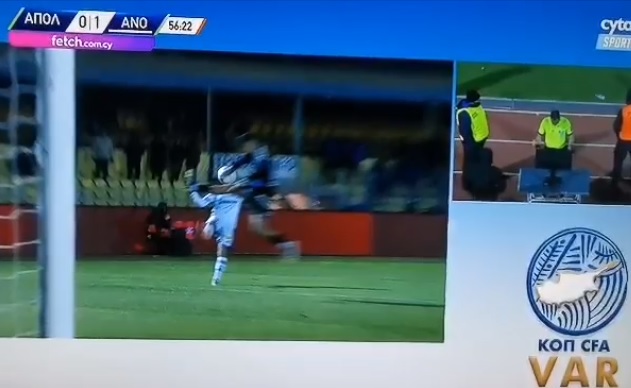 Unbelievable Jovanovic!
Two weeks after his repulse in Warda's penalty in the final, the Serb said "no" again to Anorthosis's penalty!
< p style = "text-align: justify;"> This time the penalty kick of Timur Ketspaia's team was executed by Novotny, but Jovanovic had the answer again.
It is noted that the penalty, for Hamas's hand, was indicated through VAR. Christoforou initially did not whistle a foul, the phase was examined by the Spanish VAR who judged that there was a penalty, informed the referee and when he saw the phase in the on-field review, he changed his decision.
Hamas hand:
The repulsion of Jovanovic in execution Novotny: