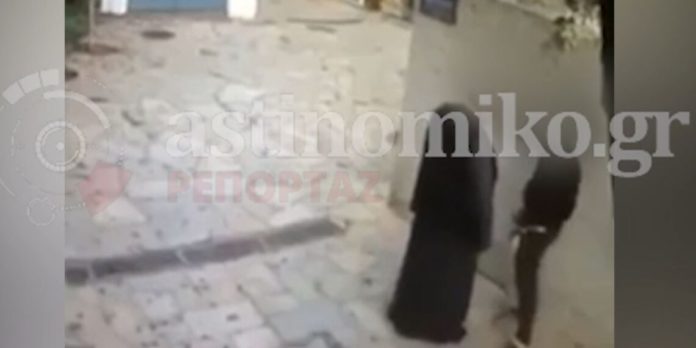 A visual document that freezes every logical mind, and reveals in the most horrible way how ruthless the pervert can be, brings to light astinomiko.gr.
A priest molests a young boy, at noon on a street in Plaka! From the general characteristics the boy seems to be a foreigner, most likely of Arab descent. She follows him to what he considers a "blind" corner at the end of Diogenous Street. At this point, however, there is a security camera that records on a 24-hour basis. There he abuses the boy, until the footsteps of a passerby make him leave. Seconds later, the video shows the passer-by passing in front of the camera and a little later the young man following the priest.
The team of astinomiko.gr thought a lot about the publication of this visual material. But his concealment would be equivalent to the behavior of any citizen who sees something, knows something and never speaks.
And in this case it does not matter why the young man, and under what circumstances, agreed to succumb to the appetites of an older man. Especially when the mole bears the Shape
Watch the video: