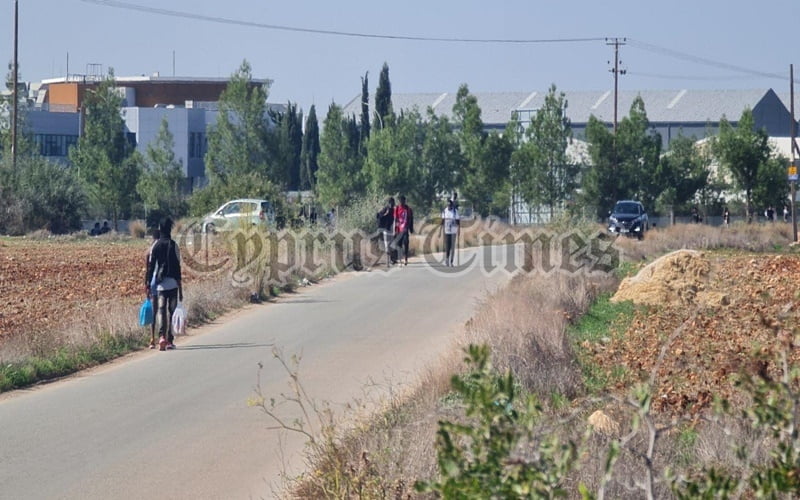 One person in hospital so far from serious incidents in Pournara – Heavy police force intervened to enforce class – The fire was extinguished – Preceded by wood and stone throwing inside the center by immigrant groups
Download the CYPRUS TIMES APP! HERE for Android and HERE for iOS
Stone pelting, fires and injuries are the account of serious incidents unfolding since the morning inside and outside the migrant accommodation center Pournara.
Groups of migrants for an unknown reason got hold of each other, and then they set fires on tents inside the accommodation centre. Strong police forces rushed to the scene to enforce order and members of the fire service to bring the fire under control.
Incidents and fires in Pournara – Police at the scene (pics)< /strong>
Immigrants were running outside the center, while one person ended up in the hospital. According to information, there were also other minor injuries.
Members of the police remain at the scene while the causes of the new clashes are being investigated. At this time the situation is calmer.