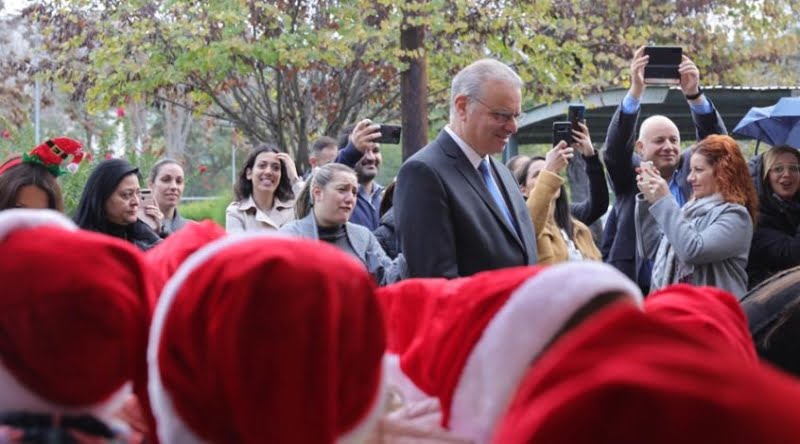 The Philharmonic of the Hellenic Power of Cyprus (ELDYK) and the kindergarten of PASYDY Nicosia sang Christmas carols to the Minister of the Interior Nikos Nouris on Wednesday.
According to an announcement by the Ministry, Mr. Nouris, together with the staff of the Ministry of Interior, after wishing the members of ELDYK a Merry Christmas, characterized the visit of the men of the Hellenic Force as special, since, as he mentioned, the wishes come from Greek brothers of us who serve here in Cyprus, far from metropolitan Greece.
It is also noted that Mr. Nouris conveyed the gratitude of the Government, but also of the President of the Republic himself for the services they offer in Cyprus, saying that "the support and help of Greece is expressed in your person".
Next, the Minister also heard carols from the PASYDY Nicosia kindergarten, whose children he also wished happy holidays and a happy new year , the announcement concludes.