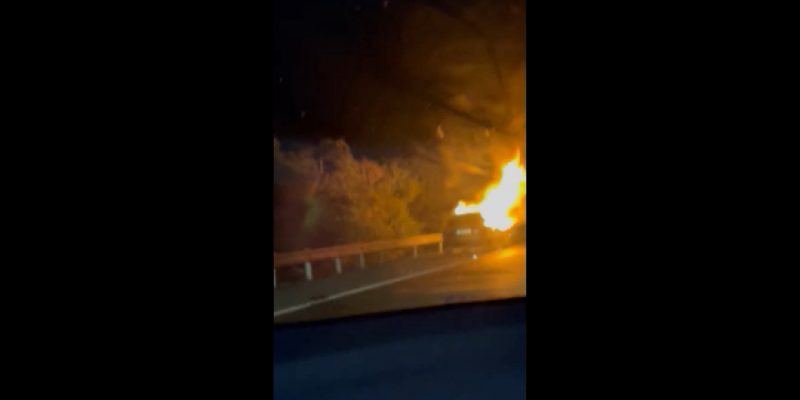 A traffic accident occurred around 3:20 in the morning of Holy Monday on the Limassol-Nicosia highway at the height of the Monastery.
According to the police under circumstances that are being investigated, a vehicle, driven by a 29-year-old man, collided with a vehicle in front with a 19-year-old driver and his 18-year-old brother as a passenger.
As a result of the collision, the 19-year-old's vehicle deviated from its course and hit the dividing railing, while the 29-year-old's car ended up in the safety lane and burst into flames. The vehicle suffered extensive damage from the fire.
The two brothers were taken to the Limassol General Hospital as a precaution and then discharged.
Police investigations continue.
Read also: Handcuffs to the perpetrators attack on Kotsiatis- One victim was also arrested
*Video from CY Police Checkpoints