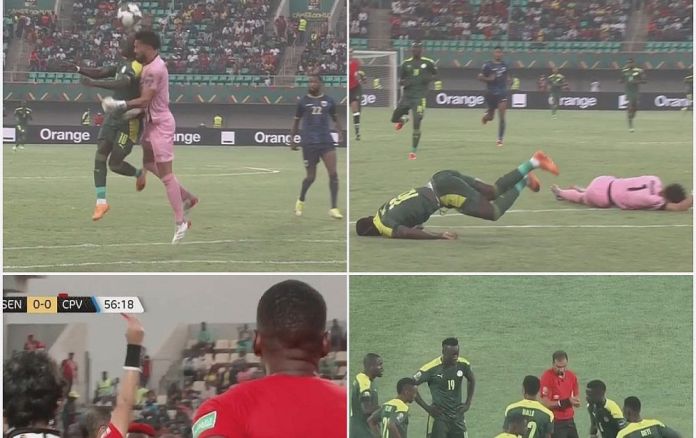 Vozinia's course in the Africa Cup of Nations ended ignominiously.
The former goalkeeper of AEL, who started as a key player in the match between Cape Verde and Senegal for the round of 16, was sent off for a foul committed by Santios Mane (57 ′), a phase in which both players were injured.
Both players hit their heads, with the Liverpool striker temporarily continuing the match, scoring six minutes later (63 ′) opening the score, but finally leaving at 70 ′, as a result of the blow!
It is noted that the dismissal of Vozinia left the Cape Verde with nine players as earlier (21 ′) Andrade had been dismissed.
See the phase in which both players were injured and below Mane's goal:
Pozada forte de Vozinha in Sadio Mané. Goal kicked out, knocking out Cape Verde with 9, and attacking Liverpool marcou pouco depois

pic.twitter.com/uE4fZPZ9La

– Leonardo Bertozzi (@lbertozzi) January 25, 2022
# AFCON2021
Senegal 1-0 Cape Verde | GOAL! Mane.

Follow @ IFAST29 To See Goals pic.twitter.com/2yyP5imlQm

– hostlive (@ hostlive1) January 25, 2022