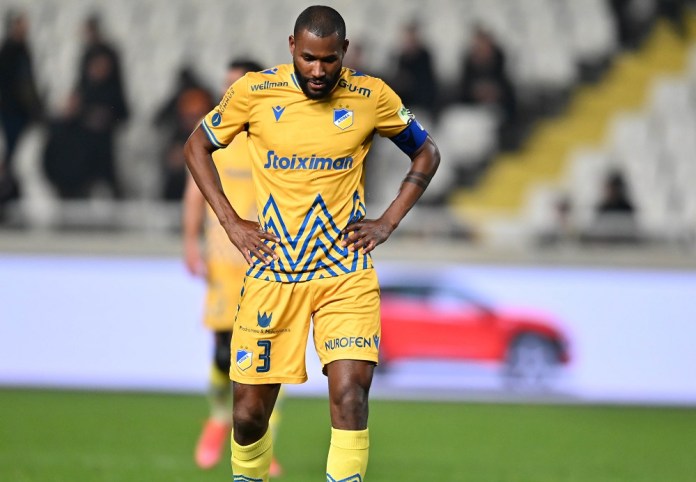 Paulo Vinicius has found his next team.
The Brazilian central defender, who left APOEL, will continue his career in the Super League and specifically in Levadeiakos.
The Greek team announced the transfer of the 32-year-old footballer, who signed a two-year contract and will have a teammate of our compatriot, Nestoras Mytidis.
The announcement of Levadeiakou:
PAE LEVADEIAKOS announces the acquisition of footballer Paulo Vinícius. Central defender Paulo Vinícius Souza dos Santos, as his full name is, was born in Brazil on February 21, 1990, and is an international with the Hungarian national team, having become a Hungarian citizen on March 10, 2017.
He started his career in the second team of São Paulo, his hometown team and in 2009 he transferred to River Plate, where until 2011 he made 25 appearances and scored one goal.
In 2011 he went to Hungary on behalf of Videoton (later the team was renamed MOL Vidy and then MOL Fehervar). He stayed with the Hungarian team until 2020, playing in 199 matches and scoring 10 goals, winning 2 championships in the 2014-2015 and 2017-2018 seasons, a Cup in the 2018-2019 season, a League Cup in the 2011-2012 season and a Super Cup in the 2012-2013 season.
Notable are his 12 appearances (with one goal) in the Champions League qualifiers, his 14 appearances (with one goal and one assist) in the Europa League and the 17 appearances (with one goal) in the qualifiers of the same competition.
In July 2020, he transferred to Nacional. He played 13 times in the Montevideo team and in January he moved to Cyprus on behalf of APOEL. There, in one and a half seasons, he made 36 appearances in the Championship (scoring 2 goals and sharing 2 assists) and 7 appearances in the Cup.
This season he will compete with LEVADEIAKOS in the Super League, as he signed his new 2-year contract today.
Like this:
Like Loading…