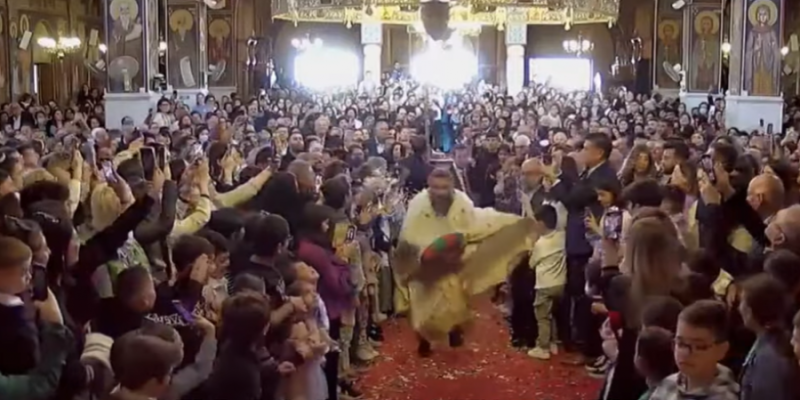 With brilliance and rapture the First Resurrection was celebrated in the churches of Cyprus, on the morning of Holy Saturday 15/4.
The priests scattered laurel leaves, a symbol of Christ's victory. The church chandeliers swayed and the faithful hit the stools the message of the First Resurrection was sent.
See quotes from the most viral Cypriot priests who conveyed the message of the Resurrection with great success.
Paralimni
Alethric
Nicosia
Trolls
< p>
Read also: The noisy First Resurrection at Panagia Evangelistria of Chios (VIDEO)< /p>