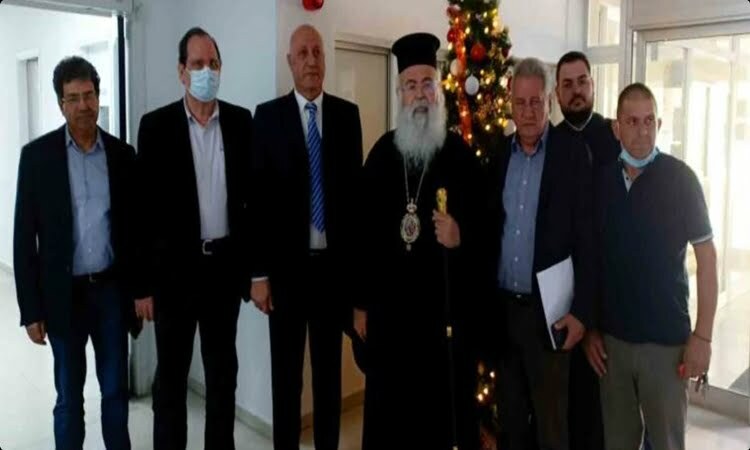 Metropolitan of Paphos: The Church is interested in the health of the people
Download the CYPRUS TIMES APP! HERE for Android and HERE for iOS
The Church is always interested in the health of the people said the Metropolitan Pafos George, who on Friday visited the General Hospital of Paphos and wished the patients a speedy recovery.
He added that the Church, following in the footsteps of Christ, supports to the doctors, giving financial support and all the moral and spiritual support. He added that two years ago with the COVID-19 pandemic, the Holy Metropolis of Paphos gave more than 100 thousand euros to equip a ward in Paphos Hospital especially for the pandemic.
On Friday afternoon, the Metropolitan Paphos went to Anarita where he attended a rally. Representatives of the local authorities, organized groups and ordinary citizens, said the Metropolitan of Paphos, expressed the wish that everyone would work and achieve the desired result on December 18.