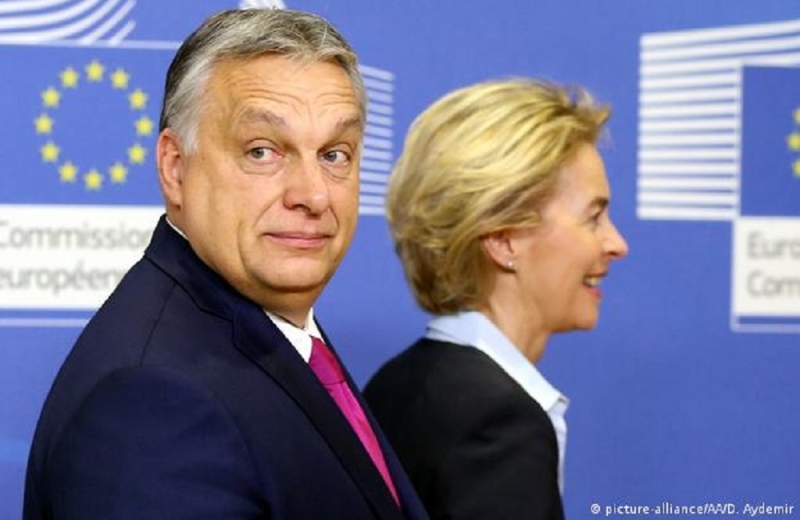 Commission President Ursula von der Layen will travel to Hungary on Monday afternoon for a meeting with Prime Minister Viktor Orban, as talks on imposing an embargo on Russian oil, which have been under way since last Wednesday, have not been completed.
The arrival of Mrs von der Layen in Budapest was announced in a Twitter post by the Commission's chief representative, Eric Mammer.
In his brief post, Mr Mammer limited himself to stating that Ms von der Leyen and Mr Orban" will discuss issues related to the security of Europe 's energy supply ".
Press reports want Hungary to invoke its energy dependence on Russia and seek exemptions from the proposed embargo on Russian oil, which is close to a full exemption from the measure, which is part of a sixth round of sanctions against Russia. Ukraine.
In recent days, the Commission has responded to concerns expressed by Hungary, Slovakia and the Czech Republic, which are countries without access to the sea and therefore dependent on Russian oil, proposing a longer transition period and support for these countries to upgrade their infrastructure. in particular to receive oil from other sources.
In particular, in the Commission proposal submitted to COREPER on Wednesday 4 May, the initial transitional period for crude oil was six months and refined oil by the end of the year, with Hungary and Slovakia having more time until the end of 2023.
In the Commission proposal discussed on Friday after In a series of bilateral consultations, it was proposed that Hungary and Slovakia ban oil imports until the end of 2024, and the Czech Republic until June 2024.