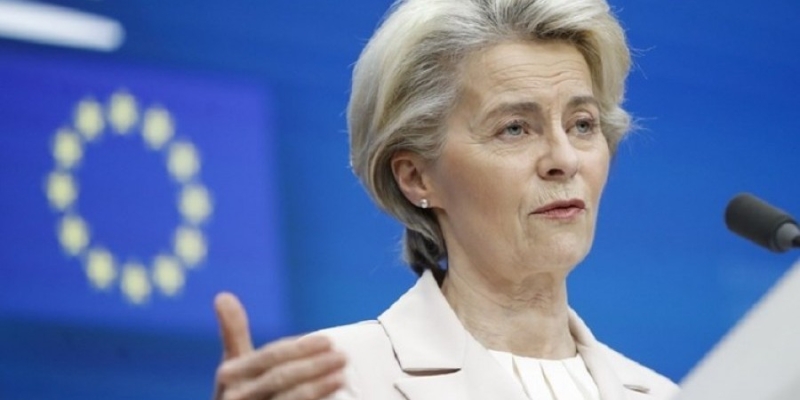 The EU has repeatedly called for "peace" and "stability" in the Taiwan Strait, Commission President Ursula von der Leyen told the plenary session of the European Parliament in Strasbourg, underlining that she stands "strongly against any unilateral change of the status quo, especially with the use of force".
Ms von der Leyen also noted that disengagement from China is "clearly not sustainable, desirable or even practical for Europe".
"It is clear that Europe must work towards removal of some important and sensitive points of our relationship", he added.
The President of the European Commission pointed out that the point she made in Beijing during her visit is that the EU does not want to break "economic, social, political and scientific ties." We have many strong ties and China is a vital trading partner – our trade represents around €2.3 billion a day.
Additionally she stressed the urgent need for the EU to rebalance its relationship with Beijing "based on transparency, predictability and reciprocity. What we want is for China to respect a level playing field in terms of our companies' access to the Chinese market, to respect transparency.
"The clear assessment of the actions and direction of the Chinese Communist Party. – in fact, including his relations with Putin's Russia and his attitude to the war in Ukraine – is a prerequisite for today's debate (in the European Parliament plenary). It will allow us to develop an approach that will be adapted to our economic imperatives and national security imperatives," the President of the European Commission concluded.
Source: APE-MPE