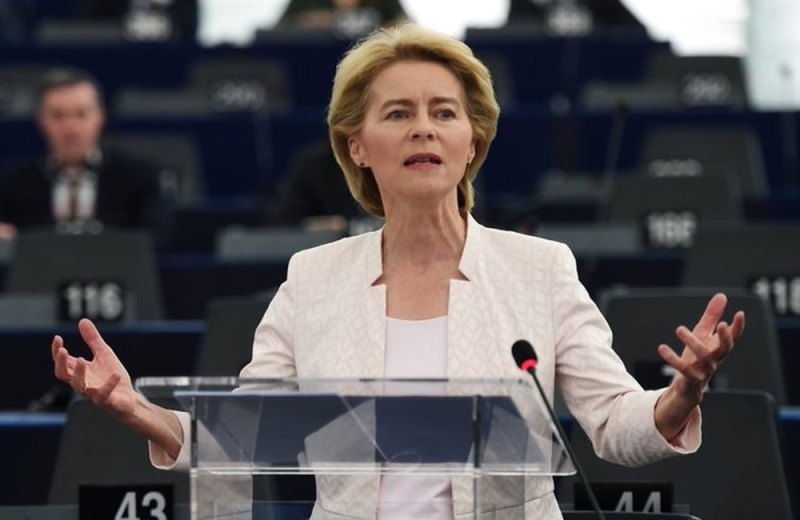 The European Union remains committed to a comprehensive settlement of the Cyprus problem, said European Commission President Ursula von der Leyen, in response to a letter from DISY MEP & amp; EPP Louka Fourla for Turkey's illegal actions in Varosia, but also for its uncompromising stance on the Cyprus issue.
In the letter, which was communicated to the media by the MEP's office, the The President of the Commission states that Turkey's commitment and contribution to the peace process remains vital.
& # 8220; We will continue to support this position in all our political contacts with Turkey & # 8221 ;, he states.
EU President unequivocally the unilateral actions of Turkey and the unacceptable statements, as he characterized them, of the President of Turkey and the leader of the Turkish Cypriot community in July 2021, regarding the further opening of Varos.
"The EU has also called for the immediate withdrawal of these measures and the lifting of all measures taken in Varosha since October 2020. Attempts to settle any part of Varosha by persons other than their inhabitants are unacceptable." .
Adds that no action should be taken in relation to Varos, which is not in line with relevant UN decisions.
"I would also like to remind you that in 2019 the Council of the EU, in solidarity with Cyprus, adopted a framework of restrictive measures in response to Turkey's provocative actions and illegal drilling activities in the Eastern Mediterranean. At present, two Turkish citizens are still on the list of persons subject to this sanction ", the President of the Commission states.
In addition, she notes in her reply letter , The Council decided to suspend the negotiations with Turkey on the overall aviation agreement, not to hold the EU-Turkey Association Council at this time, as well as other meetings in the framework of the EU-Turkey High Level Dialogue, to approve its proposal Commission to reduce pre-accession assistance to Turkey by 2020 and call on the European Investment Bank to reconsider its lending activities in Turkey, in particular with regard to government securities lending.
Source: KYPE
>