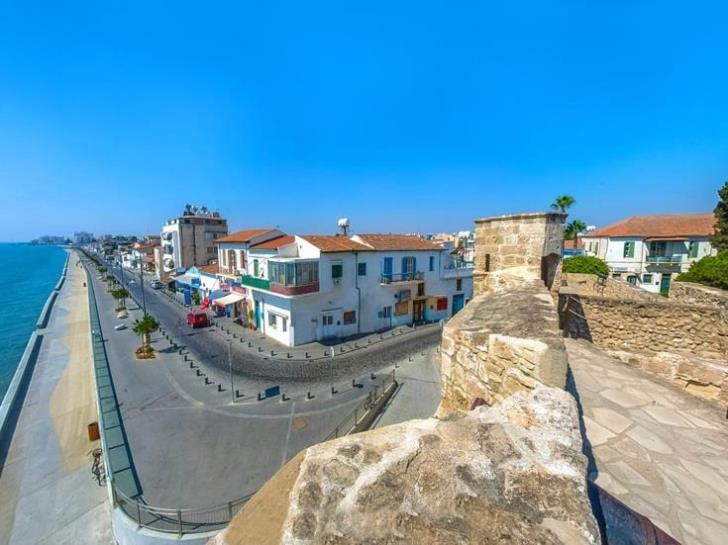 & nbsp & nbspInsider/ΚΥΠΕ & nbsp ; & nbsp;
The cost of renovating the facades of the buildings on Piale Pasia Avenue in Larnaca amounted to one million euros. According to Larnaca Mayor Andreas Vyras, "the cost of the renovation amounted to about one million euros, which is five times higher than the original budget. The increase is due to the expansion of the work that was decided to be done in order for the facades of the premises on the coastal avenue to have a complete renovation, instead of a partial one, as it was originally planned ".
Answering a relevant question, the Mayor said that "an application has already been submitted to the European Union Fisheries Fund to secure funding for the project, which is mature and has a very serious chance of receiving approval. However, in case the relevant fund is not secured, the cancellation of another project of secondary importance will be considered, in order to allocate the money for the renovation of the facades of Piale Pasia Avenue, which was classified as a priority project ".
To another question, Mr. Vyras answered that "the Municipality of Larnaca included a sum of 96,390 euros in its development budget for 2022, in order for this project to be implemented within 2022. However, after the decision to expand the projects and restore the central entrances but also the windows of the houses and premises located on this avenue, the economic parameters have changed ".
He also noted that "in case the project finally progresses, bright colors will be used to change the identity of the houses and premises, colors that have historical references. The team of experts came up with special colors such as indigo, which gives a special place to listed buildings in the city and province of Larnaca ".
He also said that" the team of experts has chosen burgundy, tile, saffron but also colors that refer to the mining and processing industry of terrachma (Terra Obra) which is inextricably linked to Larnaca. "All the colors have historical references to the city and are expected to give a new identity to the facade of Piale Pasia Avenue, as it is based on the study of historical archives, engravings and paintings".
As Mr. Vyras stated, of artists consists of Evros Evryviadis, Kyriakos Tsagaridis, Spyros Agathou, Iosif Hatzikyriakos and with the contribution of a team of Studio Bagno and Stefanos Thompson, he chose the colors that, based on historical data, are appropriate in Larnaca ".