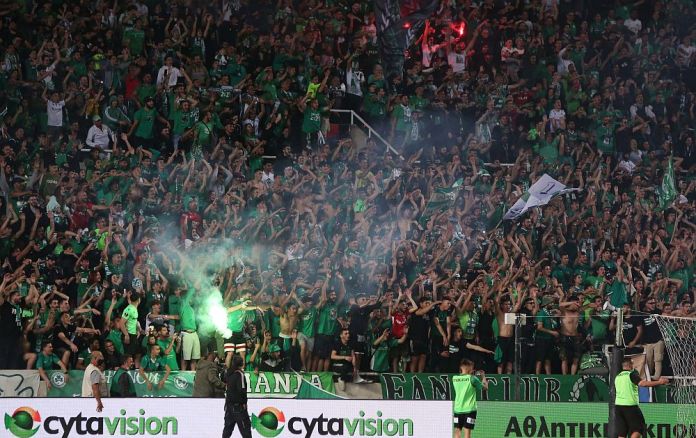 "text-align: justify;"> Many wonder why Ethnikos, in view of the final cup of May 25 with Omonia in GSP, has not already agreed to the concession of the southern horseshoe to the greens.
With Achna's team having 4,000 tickets for the lower floor of the west podium, most estimate that this is an extremely satisfactory number based on the crowd that the National has.
However, the management of Kiki Filippou is waiting first to see how the first one or two days of the pre-sale will go, which starts on Wednesday (11/5) and then to make its decision . Reason, what happened in 2002, in the previous participation of the team in a cup final.
Then, in the final with Anorthosis, Ethnikos got around 4,500 fans. The people of Achnios thus maintain the hope that they may reach corresponding numbers and for & # 8217; they have not yet given a positive answer to Omonia, as they want to be sure that the 4,000 tickets of the west will be enough to meet the demand.
Since through the In the first days of pre-sale of tickets, it is clear that Ethnikos will not need more than 4,000 tickets and therefore a second stand, then the team management will accept Omonia's request, giving it the southern horseshoe.