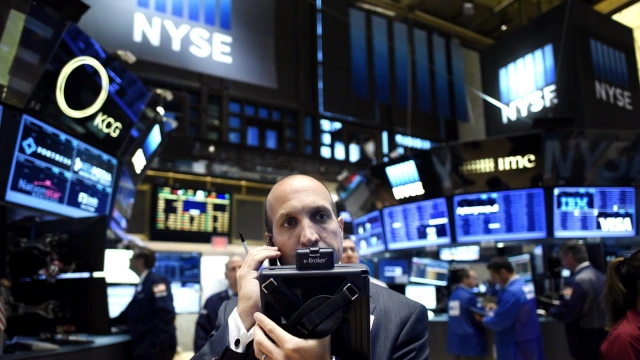 The fall for the American stock market continued – 2-year bond yield hits 17-year high , about inflation.
The US Central Bank decided to keep interest rates in the range of 5.25% – 5.50% (i.e. at a 22-year high), confirming analysts' estimates, but underlining that another increase is expected by the end of the year.< /p>
At the same time, Jerome Powell said that the Fed has come a long way in the fight against inflation, stressing that the full impact of interest rate hikes has not yet been seen in the economy.
< p>In this climate, the industrial Dow Jones, although intra-session gained more than 220 points, lost 76 points or 0.22%, falling to 34,440 points. The S&P 500 lost 0.94% to 4,402 points, while the tech Nasdaq fell 1.53% to close at 13,469 points.
Among the new forecasts announced by the Fed, it is reported that in 2024, interest rates will fall by half a percentage point, compared to estimates of one percentage point at the June meeting.
Jerome Powell said the US Federal Reserve will continue to tread cautiously, while noting that the Fed is not yet fully convinced that inflation is headed in the right direction, as a return to the 2% target is still a long way off.
Also, the Fed chairman made it clear that a soft landing in the economy is possible, but not a base case scenario.
The 10-year US Treasury yield retreated from recent 16-year highs, falling to 4.373%, while the 2-year yield hit a 17-year high.