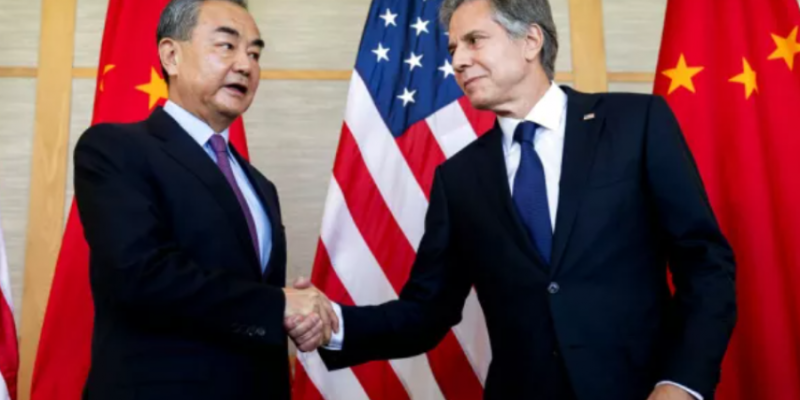 The US must repair the damage caused to Sino-US relations by the indiscriminate use of force, China's top diplomat Wang Yi told US Secretary of State Anthony Blinken yesterday, Saturday, the ministry said today. of China.
Wang told Blinken that Washington must change course regarding the recent "so-called airship incident,", the Chinese Foreign Ministry added in a statement, referring to the downing by the U.S. of a Chinese balloon, which Washington says was a spy and aimed to collect sensitive information, while Beijing maintains it was a civilian balloon whose main purpose was to collect meteorological data.
Wang So Anthony Blinken had an informal meeting yesterday, Saturday, on the sidelines of the Munich Security Conference in Germany at the request of the US, it added in the statement of the Ministry of Foreign Affairs of China.
Read also: Blinken-Netanyahu-Abbas successive phone calls to restore calm
Source: APE-MPE