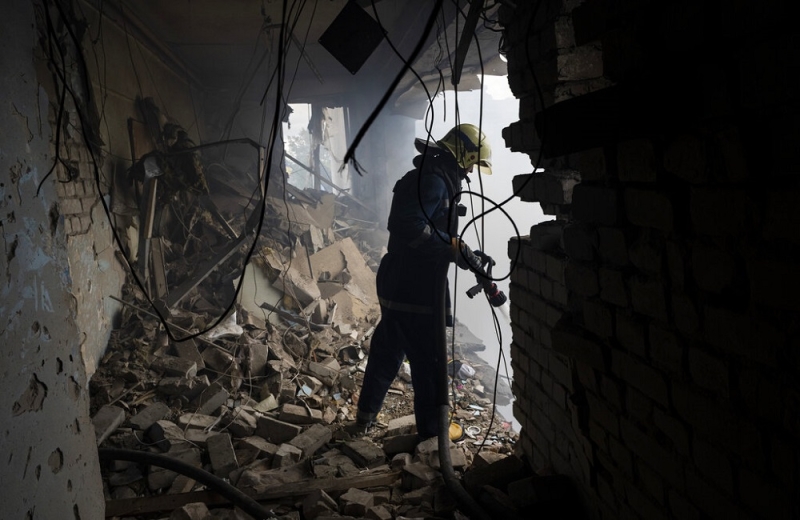 In Ukraine, the Russians have focused on the complete conquest of Donbas in the east, where at least seven civilians were killed yesterday and destroyed weapons shipments from the West near a railway station in Zhytomyr. "War crimes in Ukraine will not go unpunished," said the European Commissioner for Justice. includes the concession of land.
European Commissioner for Justice Didier Renders He promised that war crimes in Ukraine would be prosecuted and that the atrocities committed after the Russian army invaded the country on February 24 "will not go unpunished."
On Saturday 21/5 the Italian newspaper La Stampa, Mr. Renders clarified that eleven EU member states have started investigating war crimes and have identified more than 600 suspects so far.
The investigations are being carried out both in Ukraine and in other European countries, where evidence is being collected and testimonies are being taken from people who left the country to escape the conflict, the Justice Commissioner explained.
However, he stressed that evidence of war crimes must be properly gathered, as "if they contain false information or false news, it will be a disaster."
In Azovstal
Among the detainees handed over to the Russian armed forces at the Azovstal steel plant in the port of Mariupol are 78 women, said a pro-Russian separatist leader of the self-proclaimed People's Republic of Danetsk.
, who spoke to the Russian state news agency TASS. He did not specify how many, nor their nationalities.
"They had enough food and water, they also had enough weapons. "The problem was the lack of medicine," said Mr Pushilin. He said six Ukrainian soldiers had been killed trying to detonate stored ammunition before being taken prisoner. Seven civilians were killed in the Danetsk region, in the eastern part of the war-torn country under Moscow control. He did not say exactly how they lost their lives.
Seven other people were injured, according to the same official, who said "every war criminal will be punished".
Meanwhile in Hersonissos , a city held by the Russian armed forces, local pro-Russian officials accused the Ukrainian armed forces via Telegram of killing three civilians and wounding ten others in the village of Biloserka, without giving further details. of this information in an independent way.
Sources: ΑΠΕ-ΜΠΕ-dpa