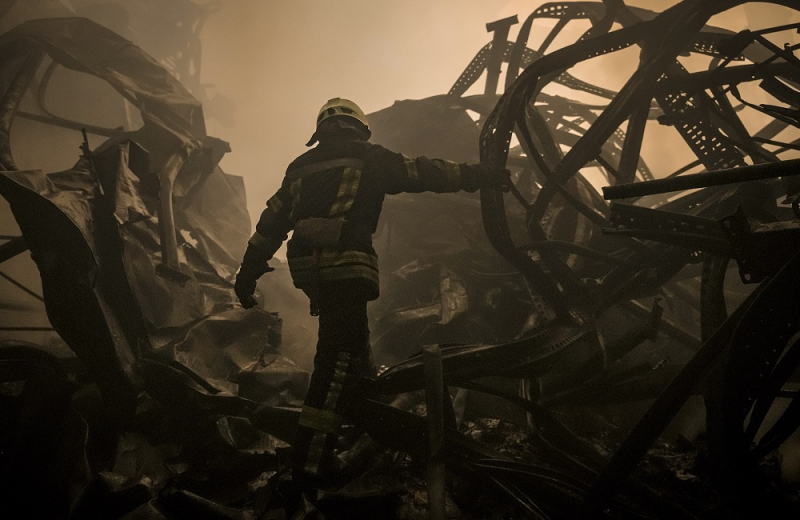 It seems likely that they will reach a "common position" on the talks between the two sides – Russian and Ukrainian & # 8211; via teleconferencing. President εelensky's adviser said that Kyiv is in contact with Turkey and Israel to determine the place and framework of the new round of high-level negotiations.
Russian and Ukrainian officials have expressed their most optimistic assessments to date of progress made in talks on the war in Ukraine, hinting that there could be positive results within days.
At the same time , US Deputy Secretary of State Wendy Sherman said Russia was showing signs of willingness to engage in meaningful negotiations to end the war, in which thousands of people have lost their lives. More than 2.5 million people have fled their homes to escape hostilities.
Ukraine says it is willing to negotiate, but not to surrender or accept any ultimatum.
"We will not back down in any position in the first place. Russia understands this now. "Russia has already started talking constructively," said Ukrainian negotiator and adviser to Ukrainian President Mikhail Pontoliak in a video posted on the Internet.
days ", he noted.
For its part, the Russian news agency RIA reported that Leonid Slutsky, a Russian representative, said that the talks had made substantial progress.
"Based on my personal expectations, this progress may develop in the coming days. in a common position of both delegations, in documents to be signed ", said Slutsky.
Neither side mentioned the type of agreement that could be reached.
Public statements they were published almost simultaneously. They were formulated on the 18th day of the war that began when Russian forces invaded Ukraine on February 24.
In a tweet, Pontoliak wrote that Russia is listening carefully to Ukraine's proposals. "Our demands are the end of the war and the withdrawal of (Russian) troops. I see understanding and there is dialogue ", he noted.
To clarify. At the negotiations, the RF not putting ultimatums, but carefully listens to our proposals. 🇺🇦 will not give up any of the positions. Our demands are – the end of the war and the withdrawal of RF troops. I see the understanding and there is a dialogue. pic.twitter.com/72ae9ZeOfn

— Михайло Подоляк (@Podolyak_M) March 13, 2022