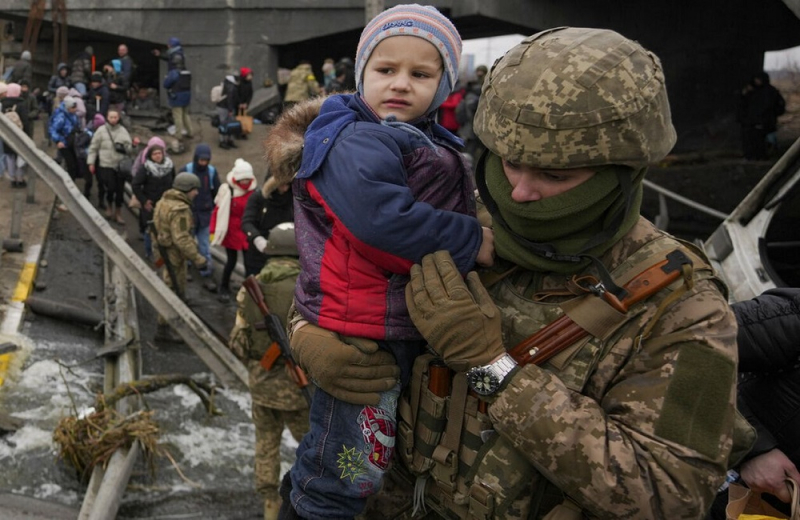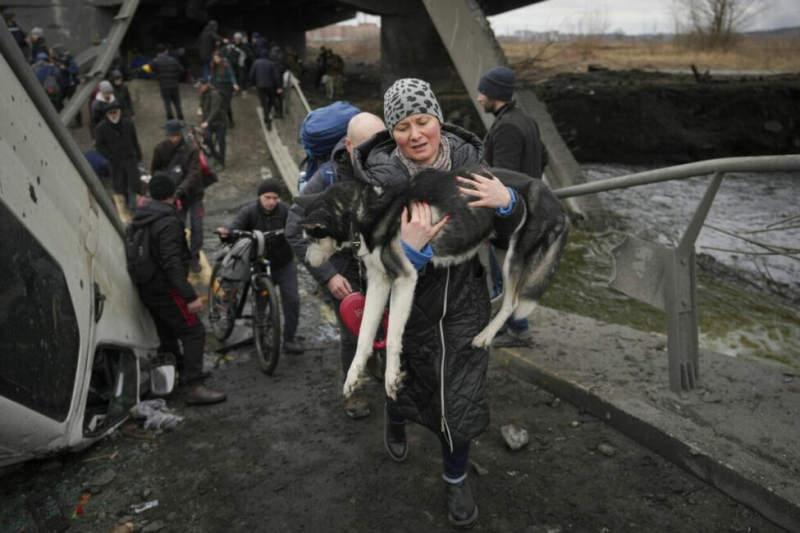 Irpin is a small town just outside Kyiv. For seven consecutive days, the city was ruthlessly bombarded by Russian forces as the siege on the Ukrainian capital tightened.
Residents are trying to leave the city in search of safety. Many were trapped on the trains on Friday, while the operation continued on Saturday by road.
The images captured by the lens are shocking, as civilians are hiding safely under a bridge of the river of the same name or trying to balance among the ruins in order to escape the nightmare.
Many of the residents are elderly and exhausted, as described by CNN correspondent Clarissa Ward in a video that captures the dramatic moments of the evacuation of Irpin.
The bridge was destroyed by Ukrainian forces to prevent the Russians troops to move to central Kiev, CNNi correspondent reports.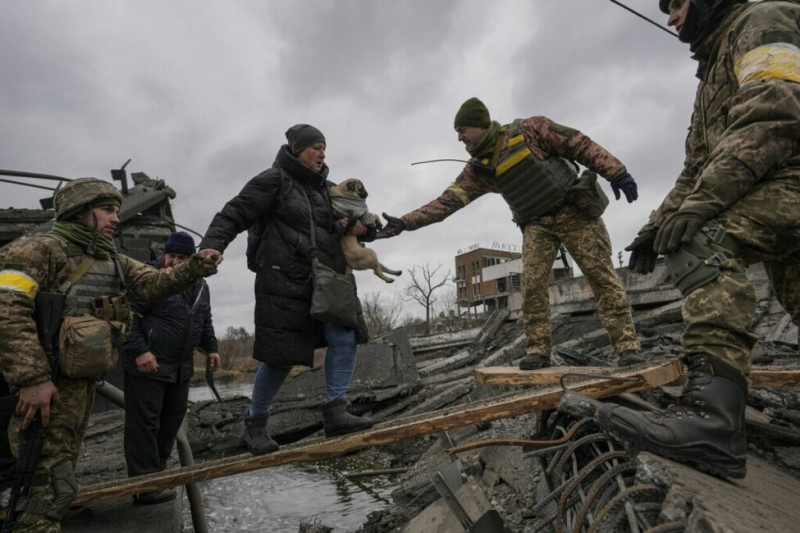 "Many people are not leaving their homes yet. Many people can not grasp the idea that they have to give up their lives, their families, their homes, their pets, all for what they have worked so hard for. It takes a lot to be willing to leave their homes. These people have been bombed for seven consecutive days and now they are just leaving their homes. "And they leave reluctantly, knowing that they may not be able to return," said Clarissa Ward. jpg "alt =" & Pi; ό & lambda; & epsilon; & mu; & omicron; & sigmaf; & sigma; & tau; & eta; & nu; & Omicron; & upsilon; & kappa; & rho; & alpha; & nu; ί & alpha ;: & Eta; & delta; & rho; & alpha; & mu; & alpha; & tau; & iota; & kappa; or & epsilon; & kappa; & kappa; έ & nu; & omega; & sigma; & eta; & tau; & omicron; & upsilon; & Iota; & rho; & pi; ί & nu; & sigma; & epsilon; & epsilon; "& sigmaf; & kappa; & alpha; & iota; & beta; ί & nu; & tau; & epsilon; & omicron;" />