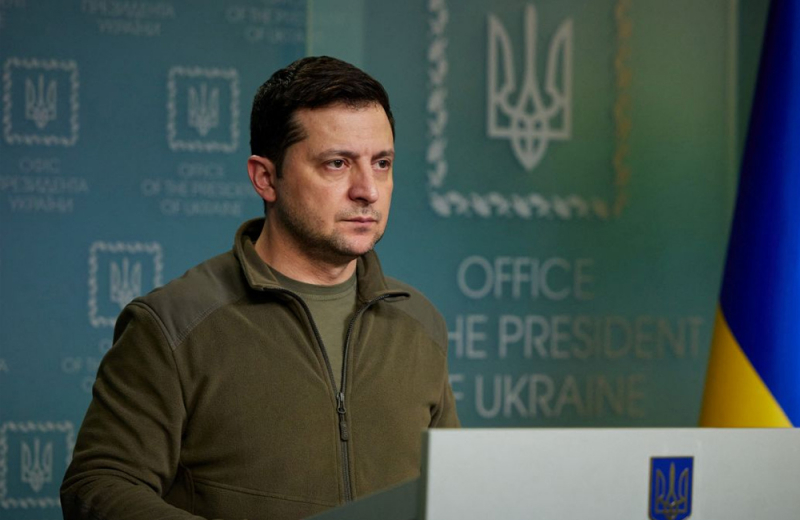 During his speech at a meeting of the leaders of the Joint Expeditionary Force (JEF) in London on Tuesday morning, Volodymyr Zelensky showed that Ukraine's accession to NATO could not be realized.
"It is clear that Ukraine is not a member of NATO. We understand that. We are reasonable people. For years we were told about supposed & # 8220; open doors & # 8221 ;, but we also heard that we could not enter. This is the truth and this must be accepted, "said the Ukrainian president.
It is noted that Ukraine's non-accession to NATO is one of the main demands of Vladimir Putin, in the conditions he allegedly sets for the completion of hostilities on Ukrainian territory.
Help stop the Russian war machine why after & # 8230; the Russians will come to you
During the same post, Zelensky sent a new message to the leaders of Northern Europe, calling for more support in the country's struggle, while warning that Russia could target other parts of Europe.
< "We can still stop the Russian war machine, we can still stop killing people," he said, adding that it would be "easier to do it together." >
"Why else, they will come to you " he added.
Ukrainian President Volodymyr Zelenskyy thanks the countries that have taken a "moral stance" against the Russian invasion of Ukraine, saying it's easier to stop the "Russian war machine" together – 'or else they will also come to you'.

Live updates: https://t.co/cz5NTchyMw pic.twitter.com/F5mJFfEXta

— Sky News (@SkyNews) March 15, 2022
Zelensky said that if Europe does not take a stand now, Russia will target other European countries. "We are all Russia's targets & # 8230; "Help yourself by helping us," he said. "You know the kind of armament we need… without your support it will be very difficult, I'm very grateful, but I want to say we need more… I really hope you will be able to improve this framework and see how this will protect the your safety. "
" It is clear that Ukraine is not a member of NATO. We understand that. We are reasonable people. For years we were told about supposed & # 8220; open doors & # 8221 ;, but we also heard that we could not enter. That's the truth and that must be accepted, "he added. Responding to Zelensky, he said leaders "should try to do more to support you."