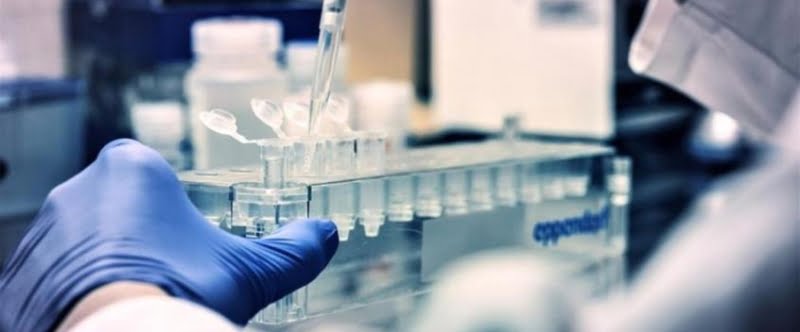 We are moving towards the collective measures that the European Union will take to deal with the situation due to the outbreak of cases in China, the member of the Scientific Advisory Committee (SEC), Professor of Microbiology/Molecular Virology at the Medical School of the University of Nicosia, Dr. Petros Karagiannis, noting that there is no reason to panic at this particular moment.
As the KYPE is informed, the measures are expected to be decided next Tuesday during a meeting of the SEU with the Minister of Health Michalis Hatzipandelas and will be submitted for ratification at the session of the Council of Ministers that meets on Wednesday.
"We are moving forward. towards the collective measures that the European Union will take. It will probably be such measures that all European countries will apply. Some have already taken their own measures. I think we are close to what some countries have already taken", said Dr. Karagiannis.
Most countries at the moment, he noted, have either a 72-hour PCR, a 48-hour rapid test before boarding and after disembarkation, while some countries also sample the number of passengers for surveillance, to see what strains are being transported.
< p>He expressed the belief that at this moment we should not be particularly worried because the strain that is in China, we already have in Cyprus and it does not seem to create a particular problem.
"The American one has been circulating for several weeks. Maybe it's because of the cold weather and the holiday rush. Beyond that, the concern lies in whether any new strains emerge due to the high transmission of the virus in China. This is something we avoid. Since Omicron sub-variants prevail, if something emerges it will be Omicron, as long as it does not have mutations that are not treated by vaccines and that is what scares", he added.
The Professor pointed out that in Cyprus it is stable the situation, there are no particular increases or decreases in the last fortnight expressing the hope "to stay, as we are because under these conditions the numbers are manageable".
In relation to vaccinations, he said that we are still we have very low booster rates in the over 60s, which was the original recommendation. "It's still around 27% which is very low and as time goes by so does the immunity in the community. It's something we all have to understand that if the immunity in the community drops to low enough rates then the virus will find a way to circulate," he noted.