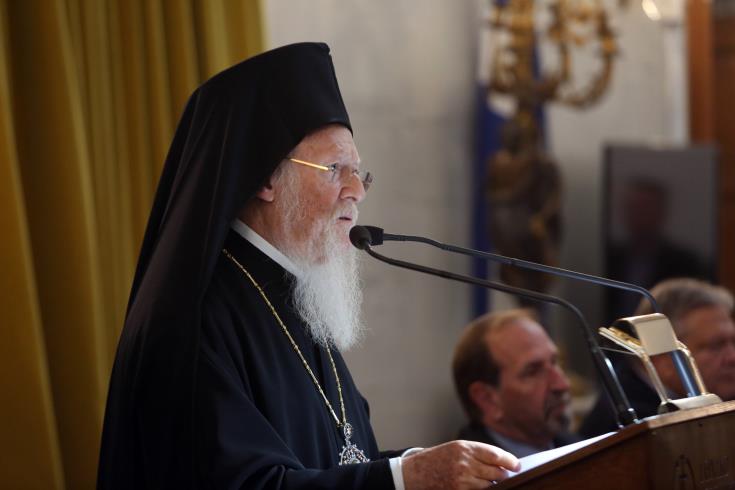 "We will continue to fight at all levels for the reopening of the Theological School of Halki," said Ecumenical Patriarch Bartholomew in his speech on the occasion of the founding of the School today.
The Ecumenical Patriarch said "we constantly pray for the gates of the school to be opened and for its bell to ring". "Nothing thrives in the Church if it does not have a solid theological foundation," he added.
For his part, the Metropolitan of Derkon and President of the tax office of the Holy Monastery of the Holy Trinity of Halki, which also houses the Theological School, stated that it is "unfair to close the school."
"The authorities of this country have suspended its operation, even when the government of this country is considered to be democratic. "It is questionable that the school has operated in authoritarian and monarchical regimes and can not function democratically," said the Metropolitan of Derkon, saying that "the Patriarch has been trying for 50 years but his struggle has not borne fruit."
He also spoke about "50 years of mockery by the authorities of this country to solve the chronic problem", adding that "50 years test our patience and our composure".